Swimming with the Fishes 'round Midnight - Koi Necklace *Made to Order*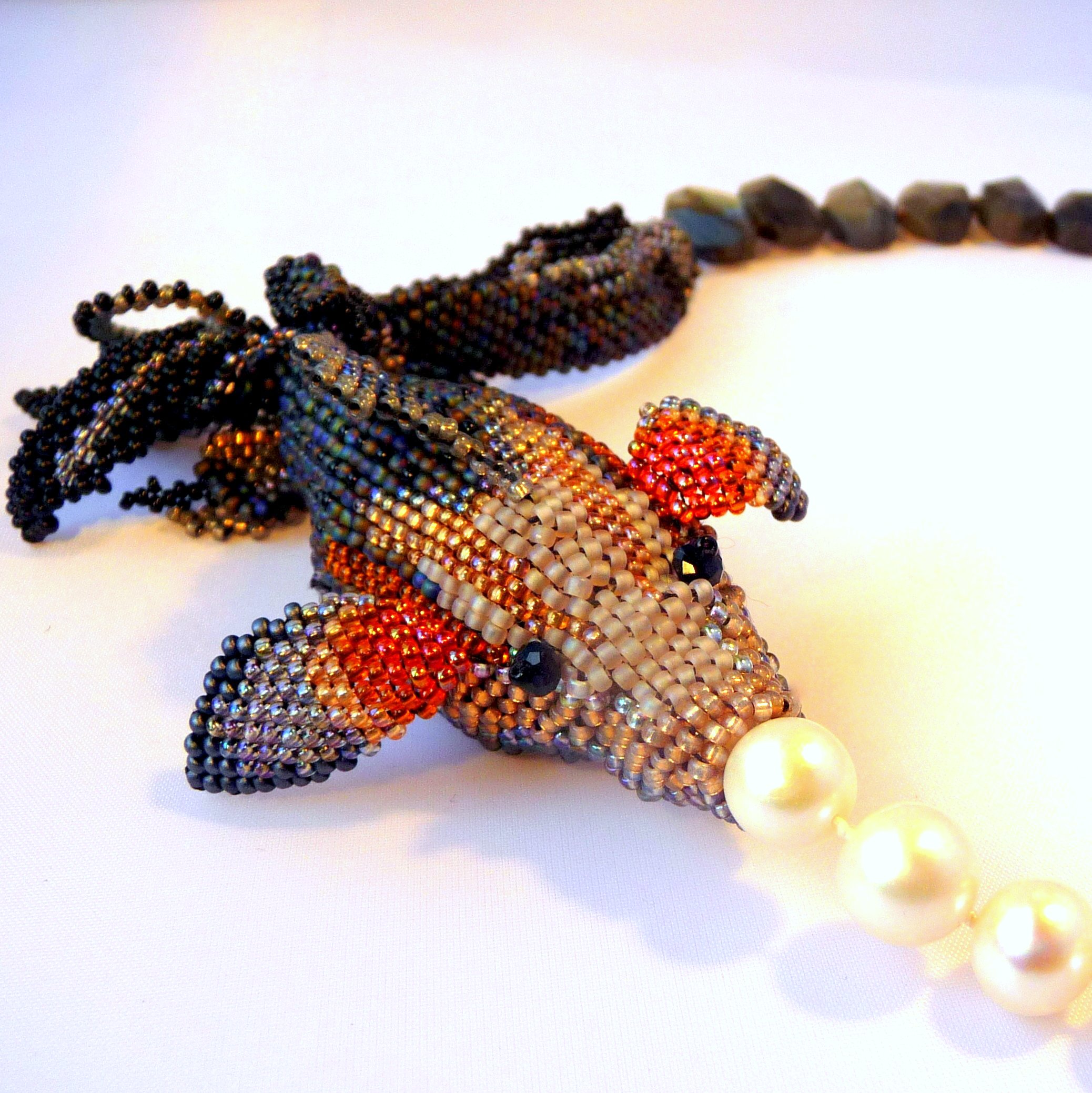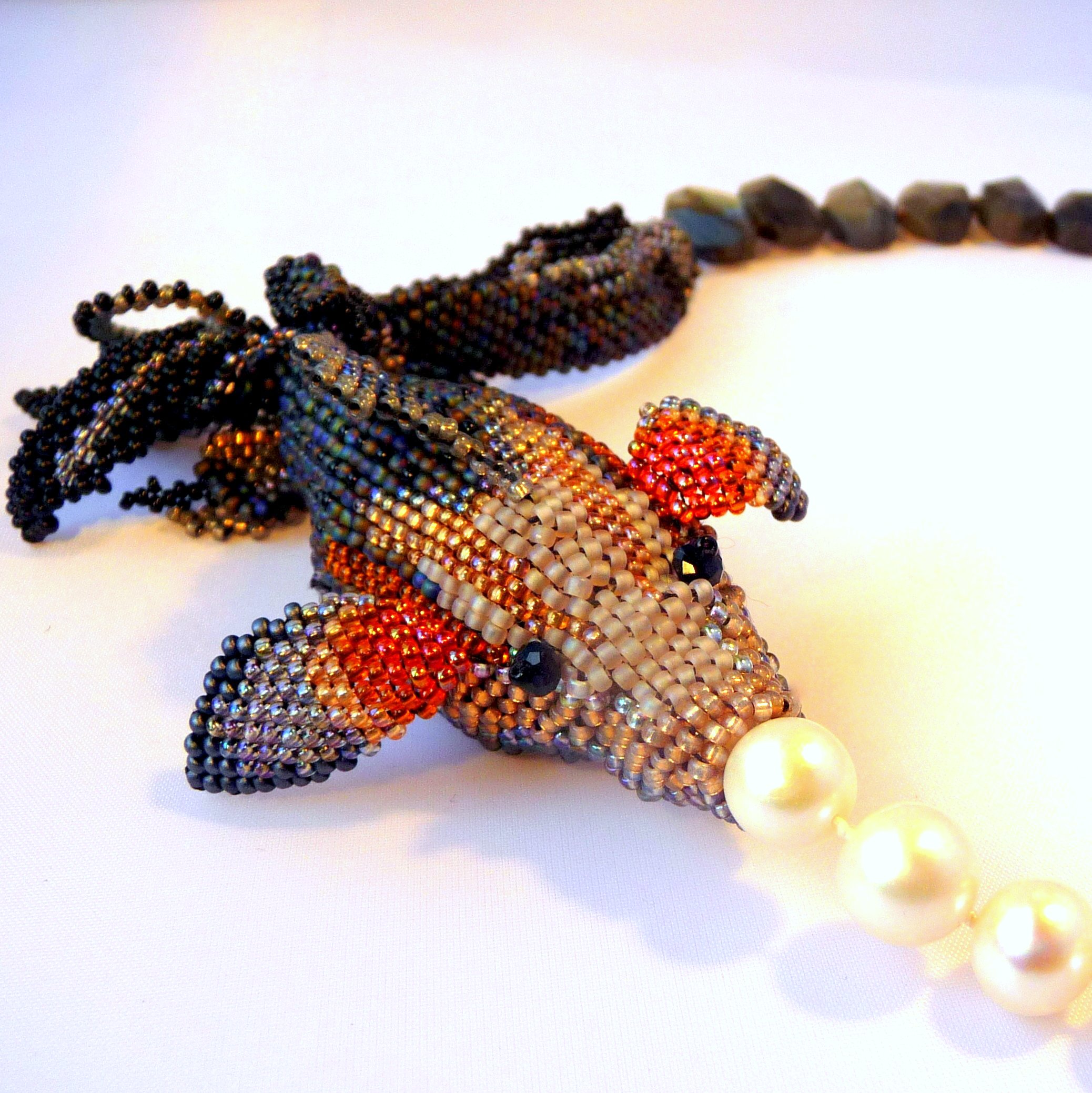 sold out
Swimming with the Fishes 'round Midnight - Koi Necklace *Made to Order*
Swimming with the Fishes 'round Midnight
don't worry - not sleeping
definitely dreaming ;-)
*Made to Order* the original necklace pictured has sold, I would be happy to make a new one just for you! Please contact me to discuss details:
karin@karinalisahouben.com
The Koi Fish was meticulously hand-beaded using wee little glass seed beads in a beautiful palette of matte gun metal, charcoal, misty silver, tangerine, peach and blush. The varied lusters (aurora borealis, satin, pearl) play with the light as he swims.
Jet Black Austrian Crystal eyes - sparkle & wink.
His body is stuffed with Freshwater Pearls that bubble up in a lovely twist from his fishy lips to form half of the necklace - primo dreamy White Freshwater Pearls from 6mm to a whopping 10mm - each sporting incredible luminous as the full moon nacre.
The tail fin side of the necklace is a treasure trove of flashy as all get out Labradorite Nuggets , all hand-knotted and what not. The schiller is a spine tingling thriller, see! (Schiller is best described as a milky, bluish luster or glow originating from below the surface of the gemstone. The schiller, appearing to move as the stone is turned or as the light source is moved , gives the impression of lunar light floating on water)
This whimsical beauty fastens with a glorious vintage-look , gold tone clasp, bejeweled with a plethora of Swarovski Austrian Crystals.
All elements have been lovingly and meticulously hand beaded, woven & stitched for ultimate beauty, strength and longevity!
Fish: 6"
Necklace: 19"