The Indian Python Beaded Snakeskin Necklace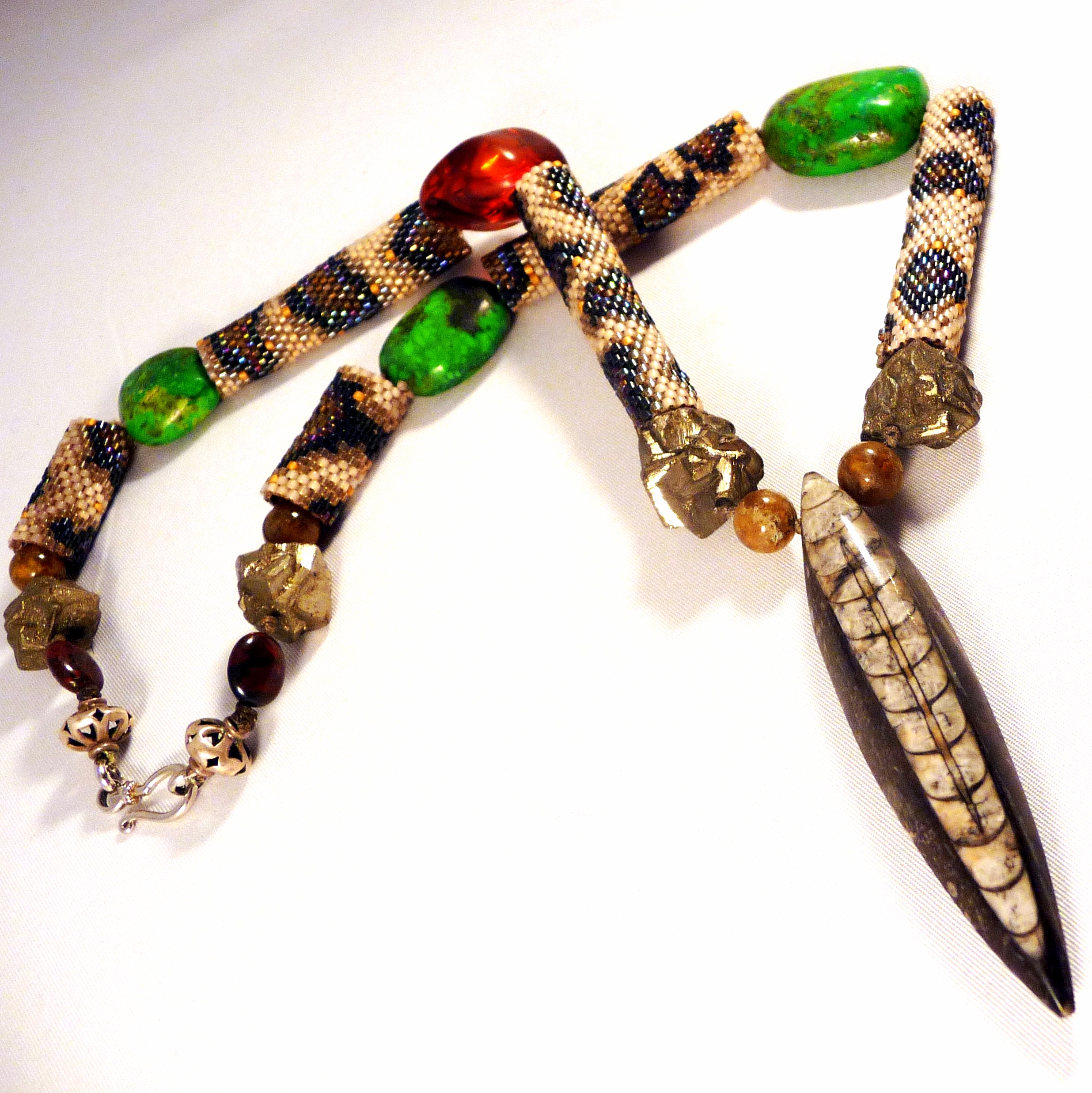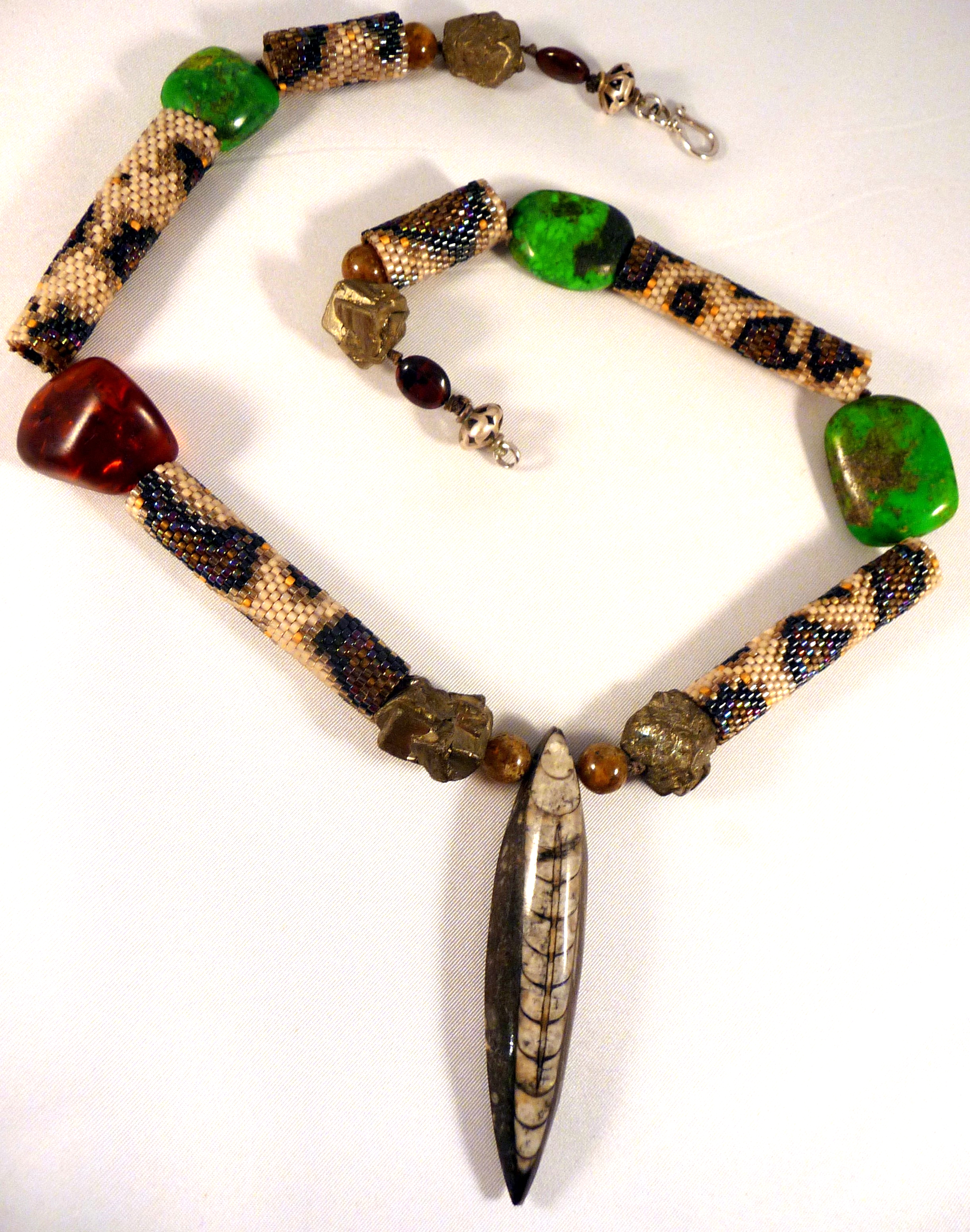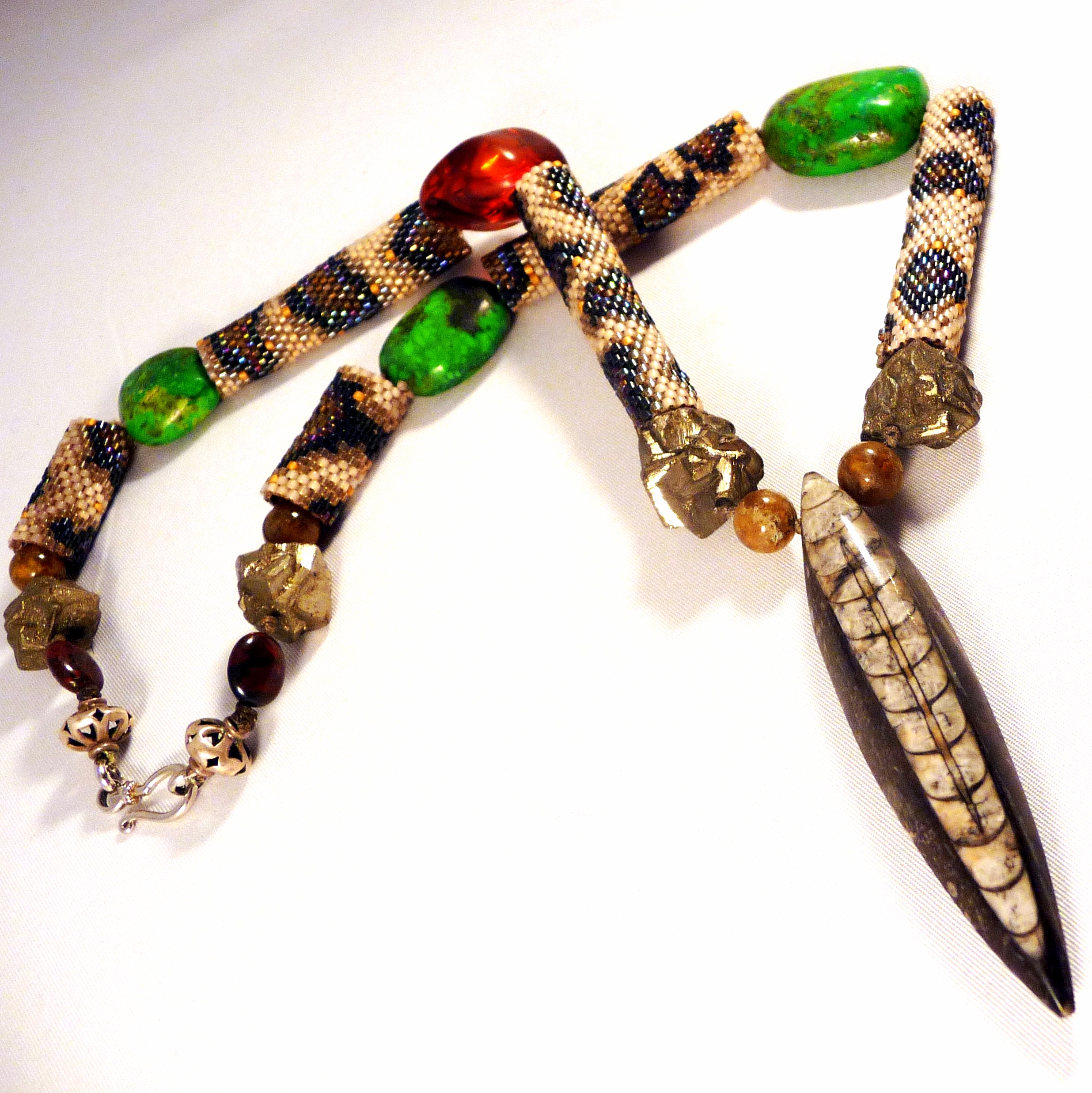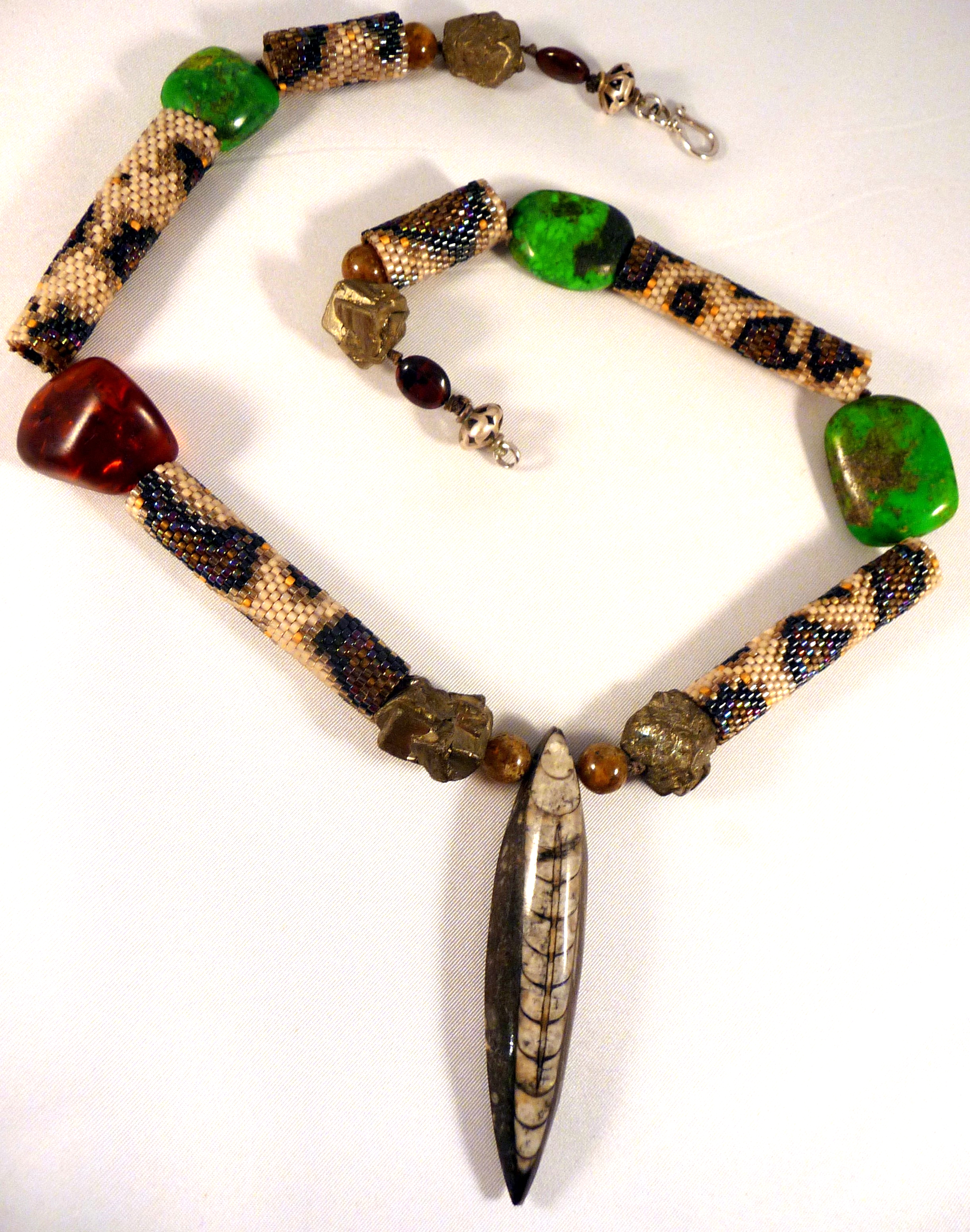 The Indian Python Beaded Snakeskin Necklace
Channel your inner Rock Star!
Slinky, sexy, rugged, earthy and DRAMATIC!
The Snake Collection is based upon the gorgeous patterns of these mysteriously wonderous creatures.
The Indian Python Beaded Snakeskin Necklace features 6 magnificent, peyote stitched, snake-skin beaded beads. I employed thousands of tiny glass delica beads in a palette of hues meant to evoke the scales of the magnificent reptile - deep luscious browns, lustrous cream, flashy bronze and gold.
* Brilliant Green Turquoise nuggets bring it all down to earth.
* A flash of sumptuous Baltic Honey Amber warms with the light of the sun.
* Pyrite nuggets lend a bit of sparkle and flash to the rugged terrain.
* Green Garnet conjures up the lush tall grasses.
* Center stage: a marvelous Fossil Specimen hearkens deep down and way back as the great world spins.
The Indian Python Beaded Snakeskin Necklace measures a tantalizing 19.5 inches.
All elements have been meticulously bead-woven & hand-knotted for ultimate durability, flow and beauty.