*Made to Order*Red Tail Hawk Well Feathered Nest Earrings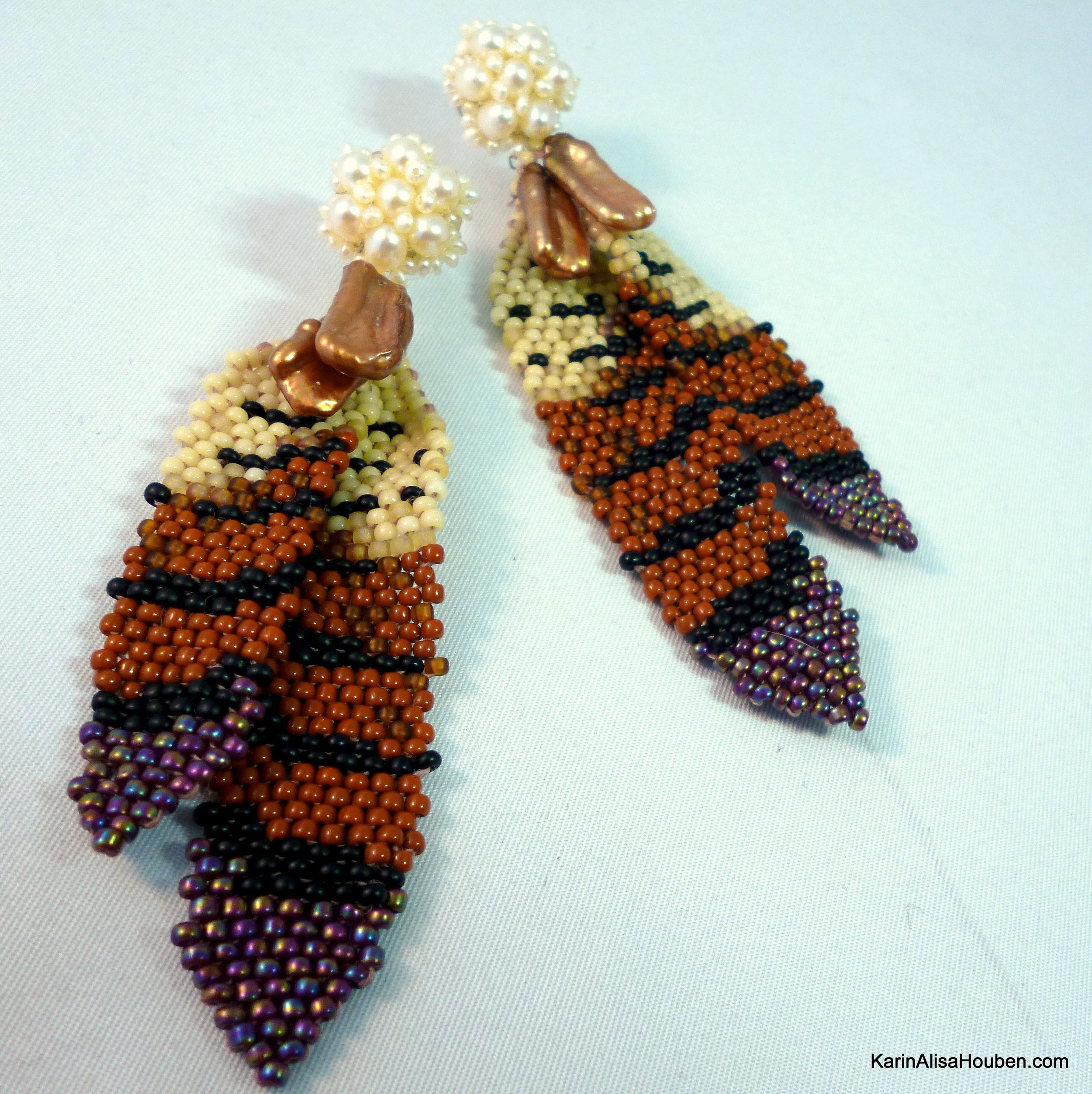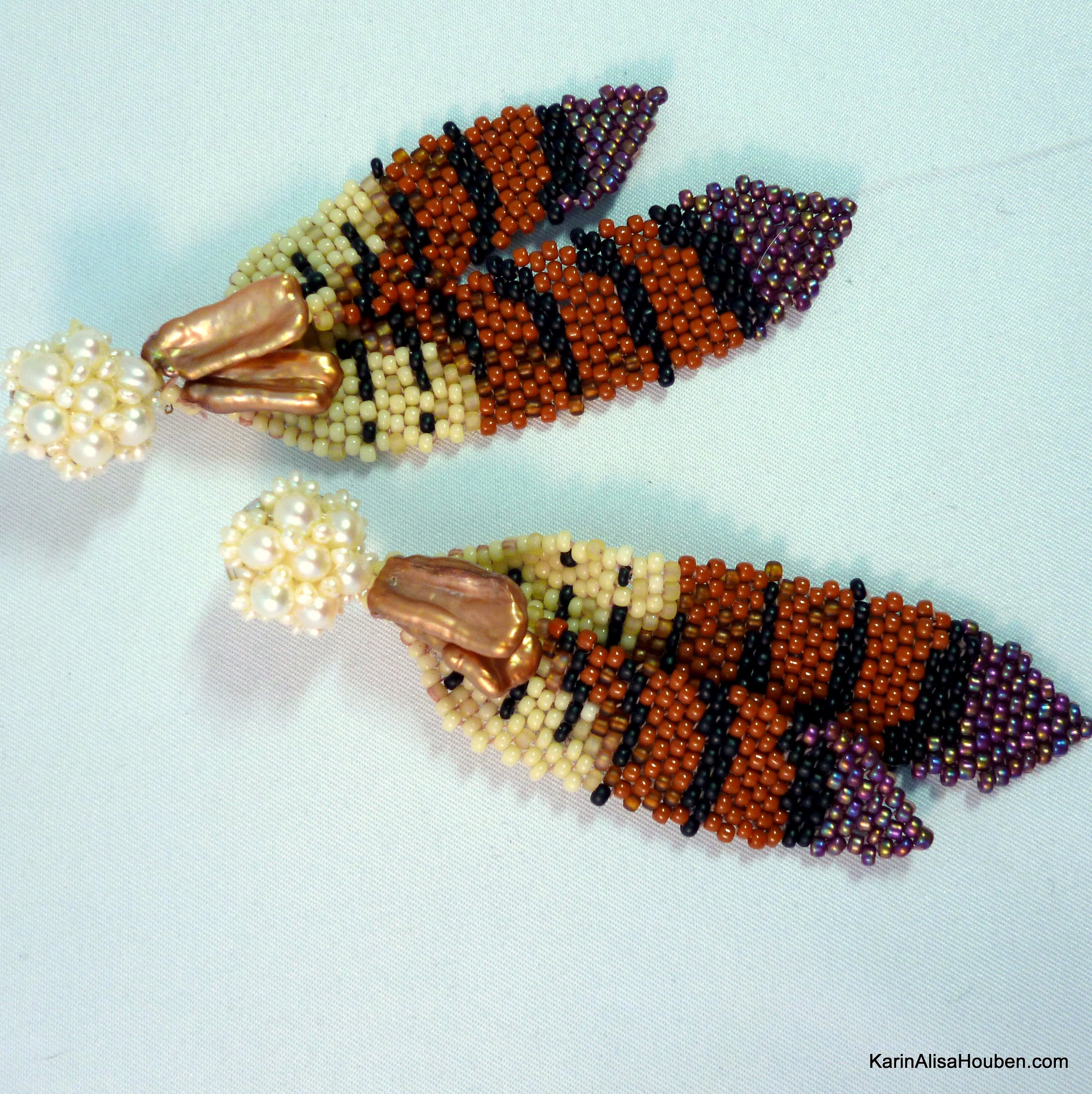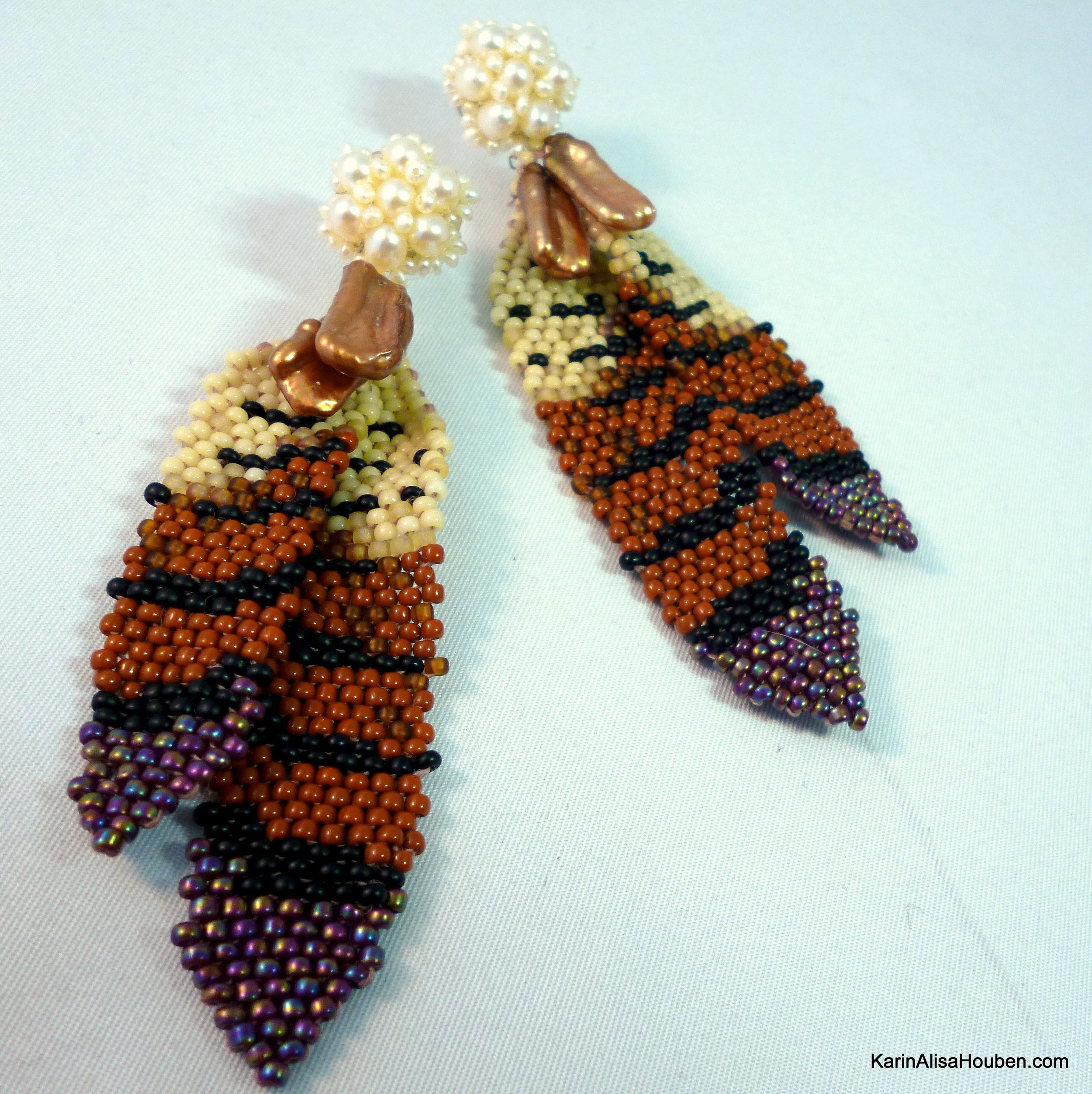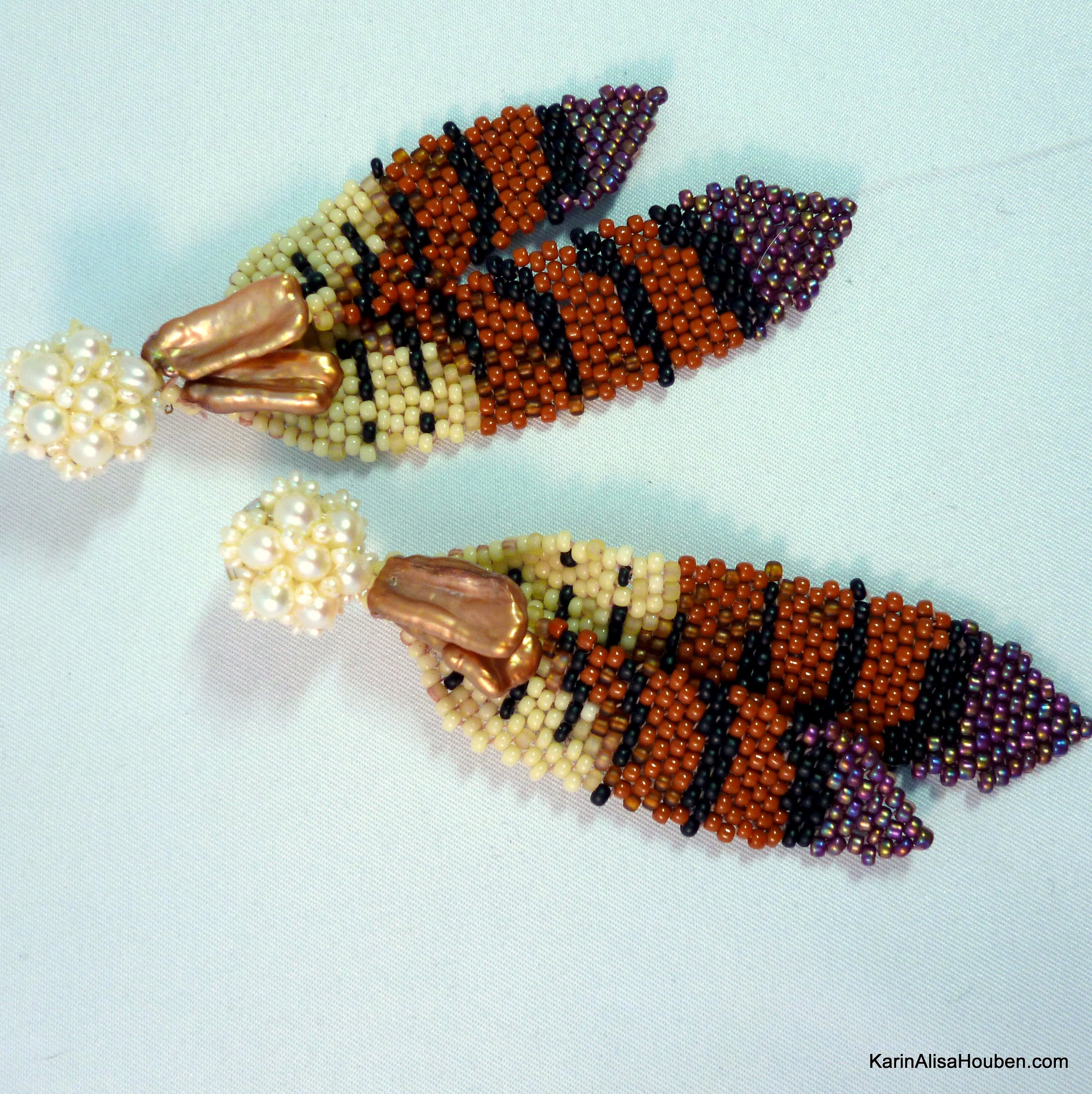 *Made to Order*Red Tail Hawk Well Feathered Nest Earrings
*Made to Order* the original earrings pictured has sold, I would be happy to make a new pair just for you! Please contact me to discuss details:
karin@karinalisahouben.com
The Red Tail Hawk Well Feathered Nest Earrings are woodland fantasy costuming for your lovely lobes.
Individually bead-woven Red Tail Hawk Feathers flutter about hither & yon. Each plume is lovingly hand beaded with wee little glass seed beads of creamy, dreamy white, earthy deep brown and burnt sienna, accented with a pair of luminous bronze Freshwater Stick Pearls They nestle ever so gently into dreamy lightness of beinghand-beaded nests of lustrous Freshwater Pearls and wee little seed pearls, which set ever so tenderly on your lovely earlobes.
Post style/ dangling earrings. Feathers measure 3 inches & 2 1/2 inches.