*Made to Order*Parrot Tail Feathers Tassel Beadwoven Necklace *Made to Order*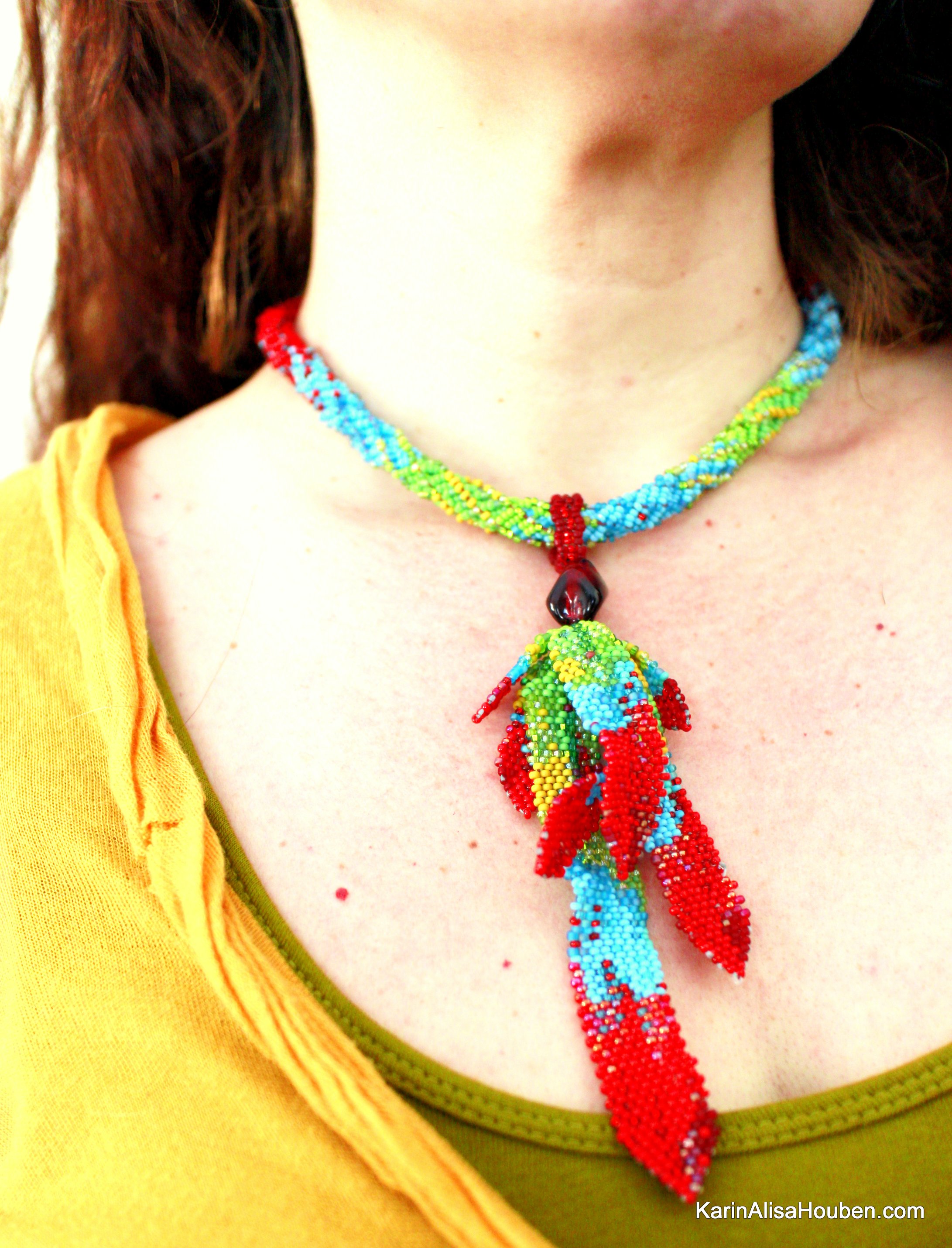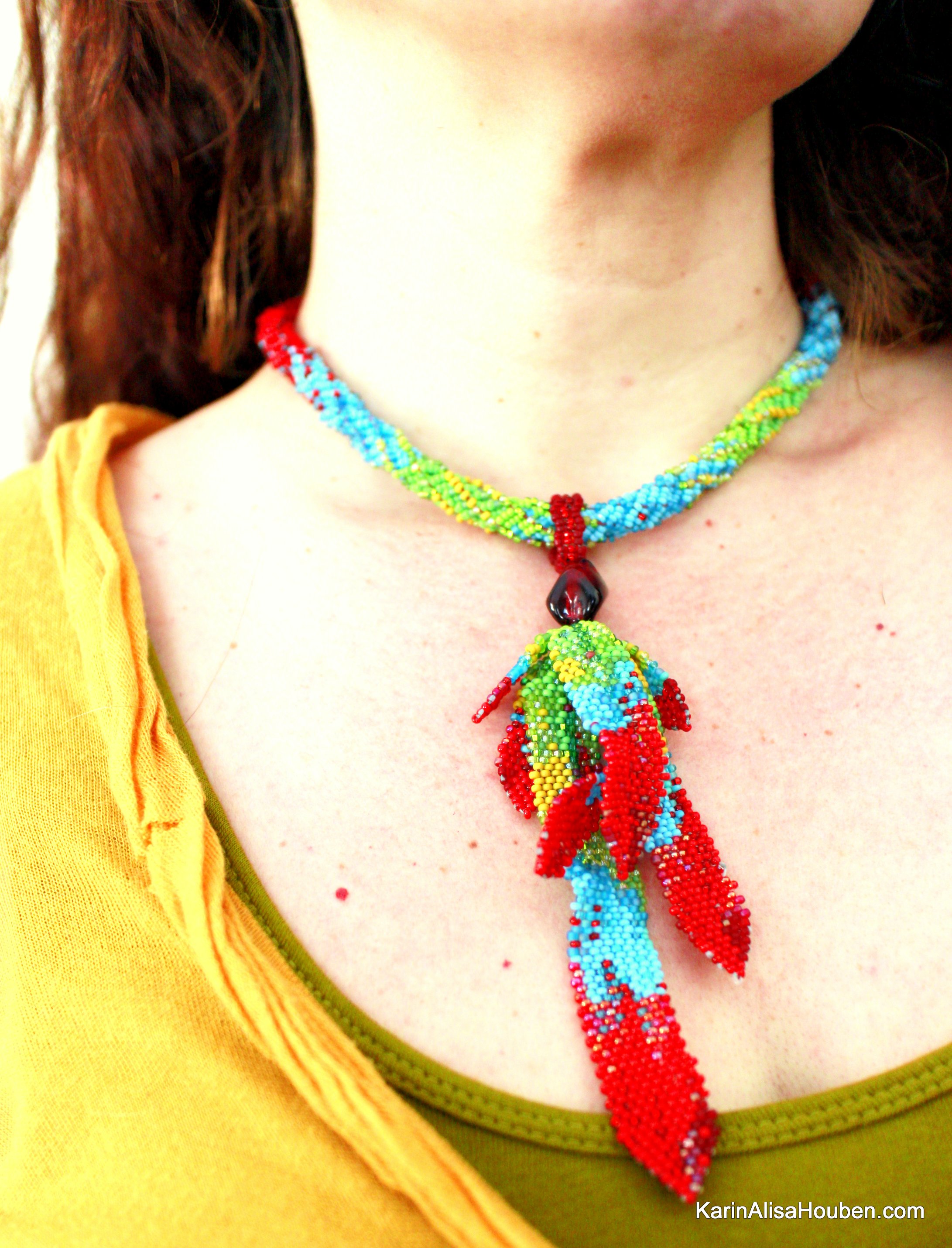 *Made to Order*Parrot Tail Feathers Tassel Beadwoven Necklace *Made to Order*
The Parrot Tail Feathers Tassel - Beadwoven Necklace is tropical couture fantasy costuming for your lovely neck.
*Made to Order* the original necklace pictured has SOLD, I would be happy to make a new one just for you! Please contact me to discuss details:
karin@karinalisahouben.com
Individually beaded Macaw Parrot Feathers flutter about hither & yon, ranging in size from just shy of 1" to a decolletage grazing 4 1/2 " long. Each plume is bead-woven with wee little glass seed beads of red hot red, brilliant turquoise, jungle love green and sunshine yellow.
The colorful feathers fan out from a glorious deep red Glass Lampwork bead.
The necklace is an intricately beaded "rope" that features the same brilliant hues in a wonderfully undulating pattern.
The Parrot Feathers Beaded Boa Necklace measures a collar bone kissing 17 1/2 inches and fastens with a button and loop closure.
The button is a luscious treasure in and of itself: gorgeous Vintage Reproduction German Glass flashing a rainbow of shimmering sparks.
All elements have been lovingly and meticulously hand beaded, stitched and woven for ultimate beauty, strength and longevity!