Sparkalicious - Beadwoven Peacock Feather Tassel Choker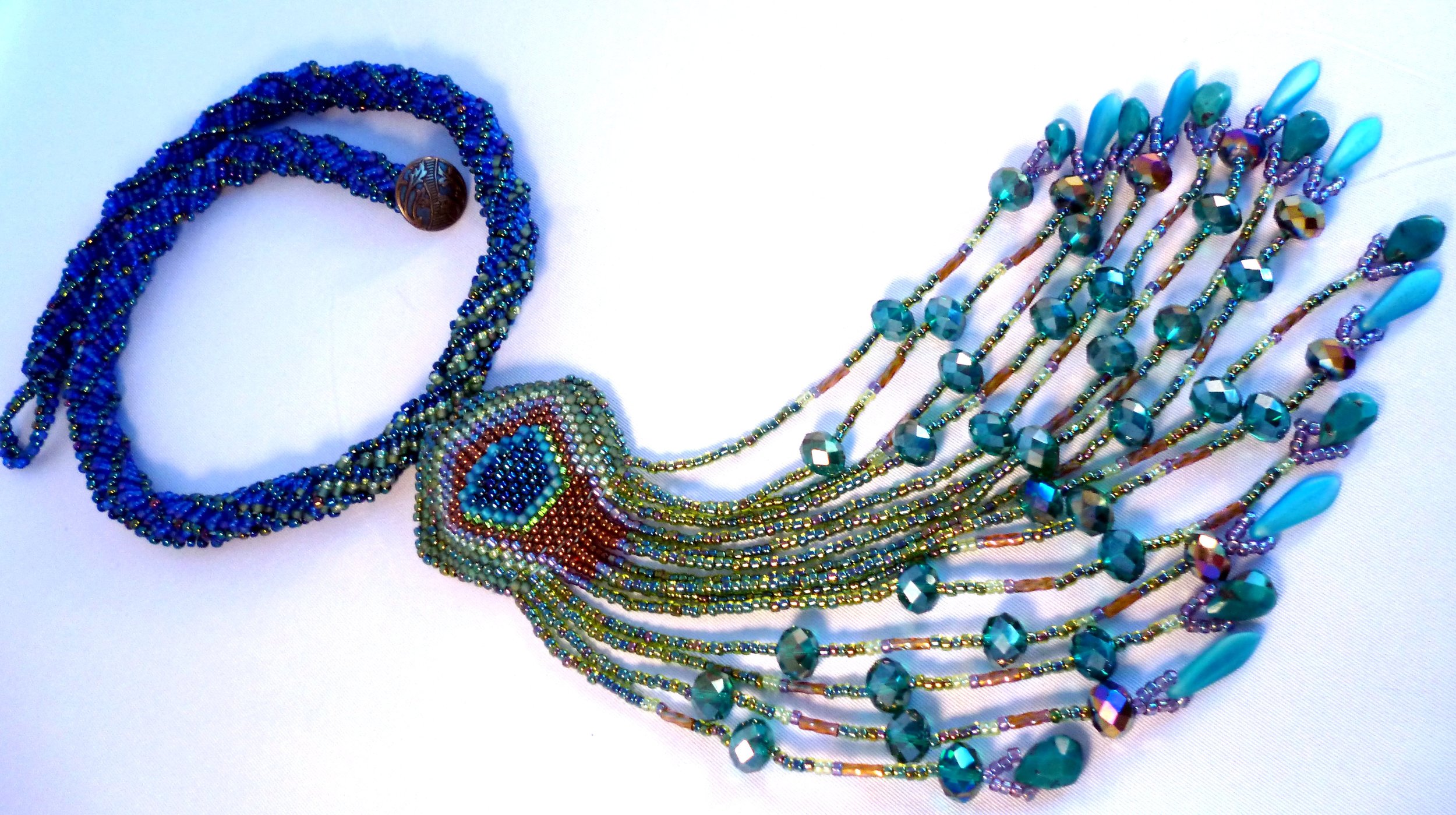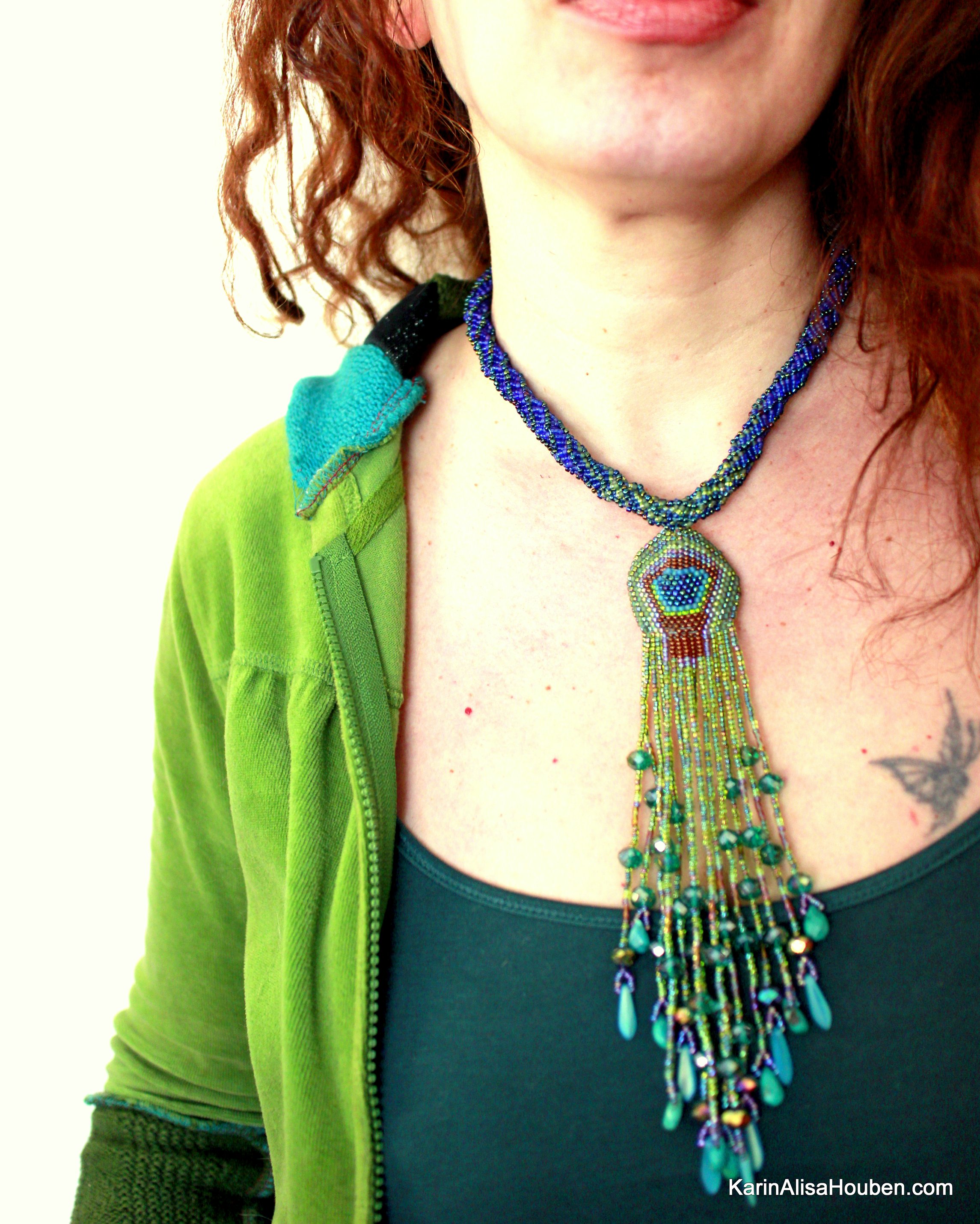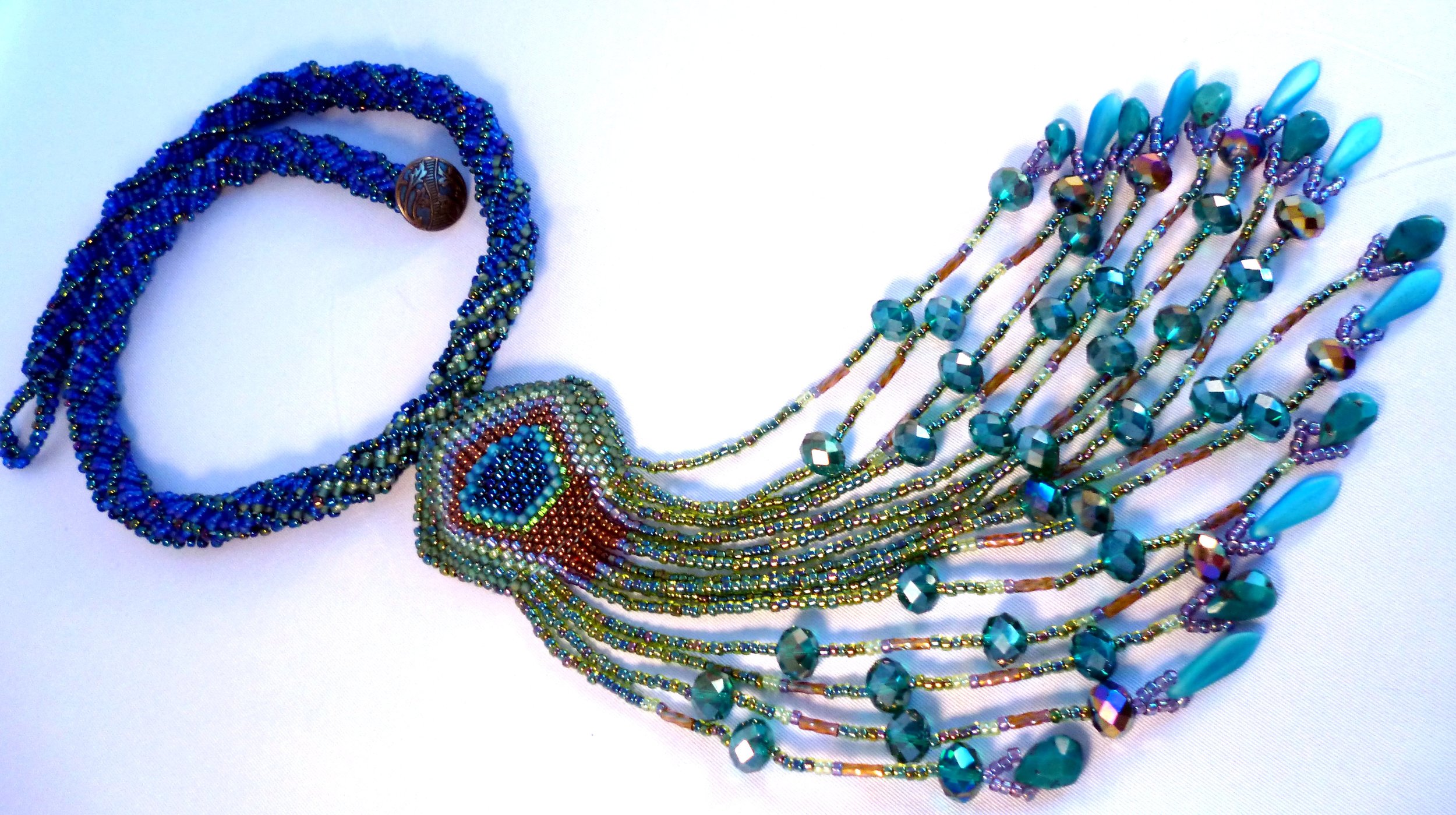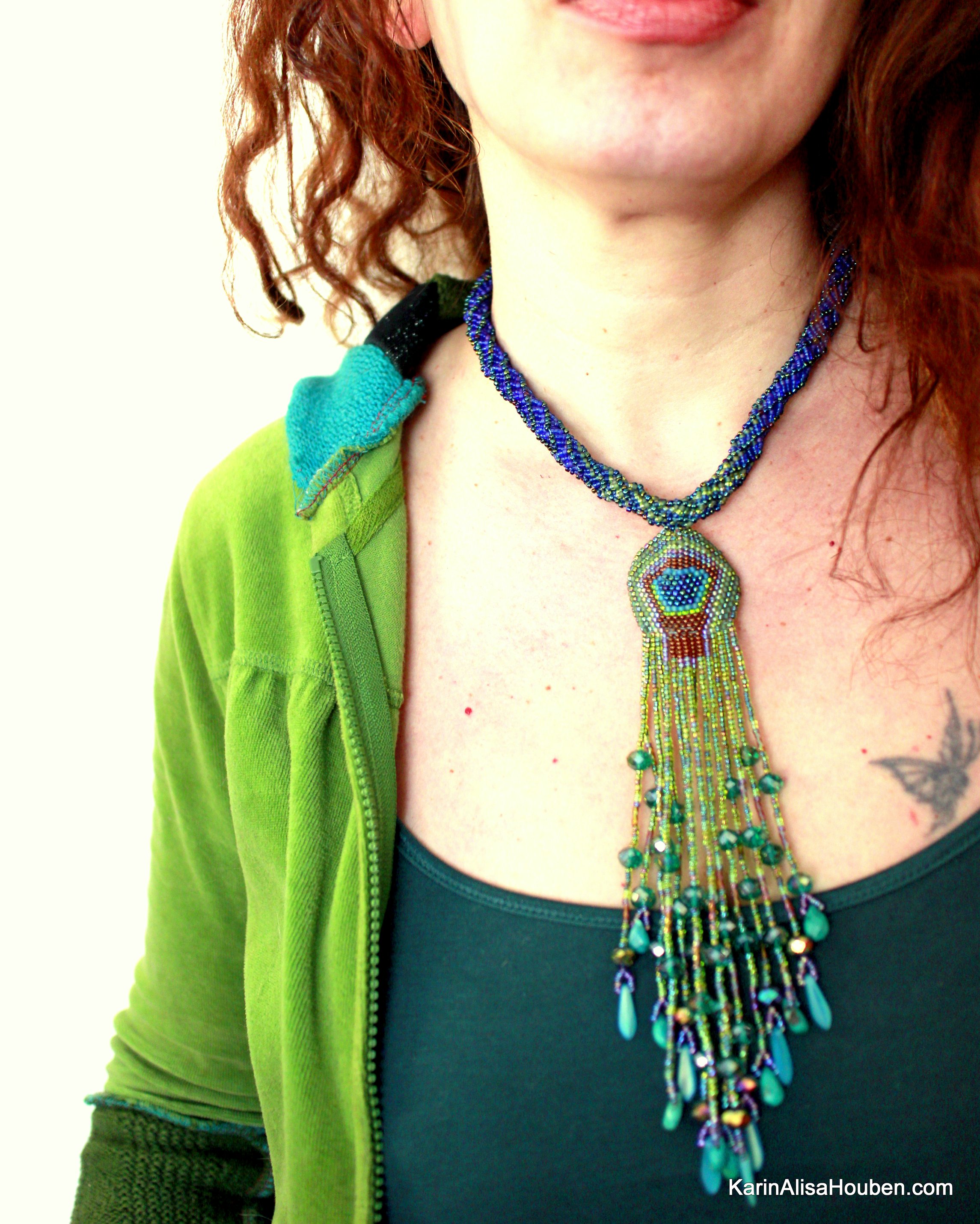 sale
Sparkalicious - Beadwoven Peacock Feather Tassel Choker
SHAZAAM! HUZZAH! OOH-LA-LA!
Decidedly decadent, vibrant, playful and showy!
A vibrant beadwoven rope of thousands of seed beads caress your neck (at 17 inches) whilst a phantasmagorically lush, meticulously bead-woven Peacock Feather sways and dips ever so dramatically towards your lovely decolletage (8 inches, Oh my!).
The Sparkalicious Peacock Feather Tassel Choker has been meticulously hand woven from a plentiful palette of peacock delights in glass seed and bugle beads:
-sapphire and oil slick blues
-brilliant turquoise
-verdant jungle and lime greens
-amethyst and violet oil slick purples
-copper and bronze
Each lovely tendril is a colorful sparkly wonder replete with (sigh/ gasp) breathtaking faceted Turquoise teardrops, heavenly blue Czech Glass Daggers and Crystals of Emerald Green & Crystal Vitrail .
Sparkalicious indeed! These beauties catch and play with the light throwing off fireworks displays in every direction!
You are OFF THE WALL in this one beautiful flower!