Red-Based Jezebel Butterfly - Beadwoven Necklace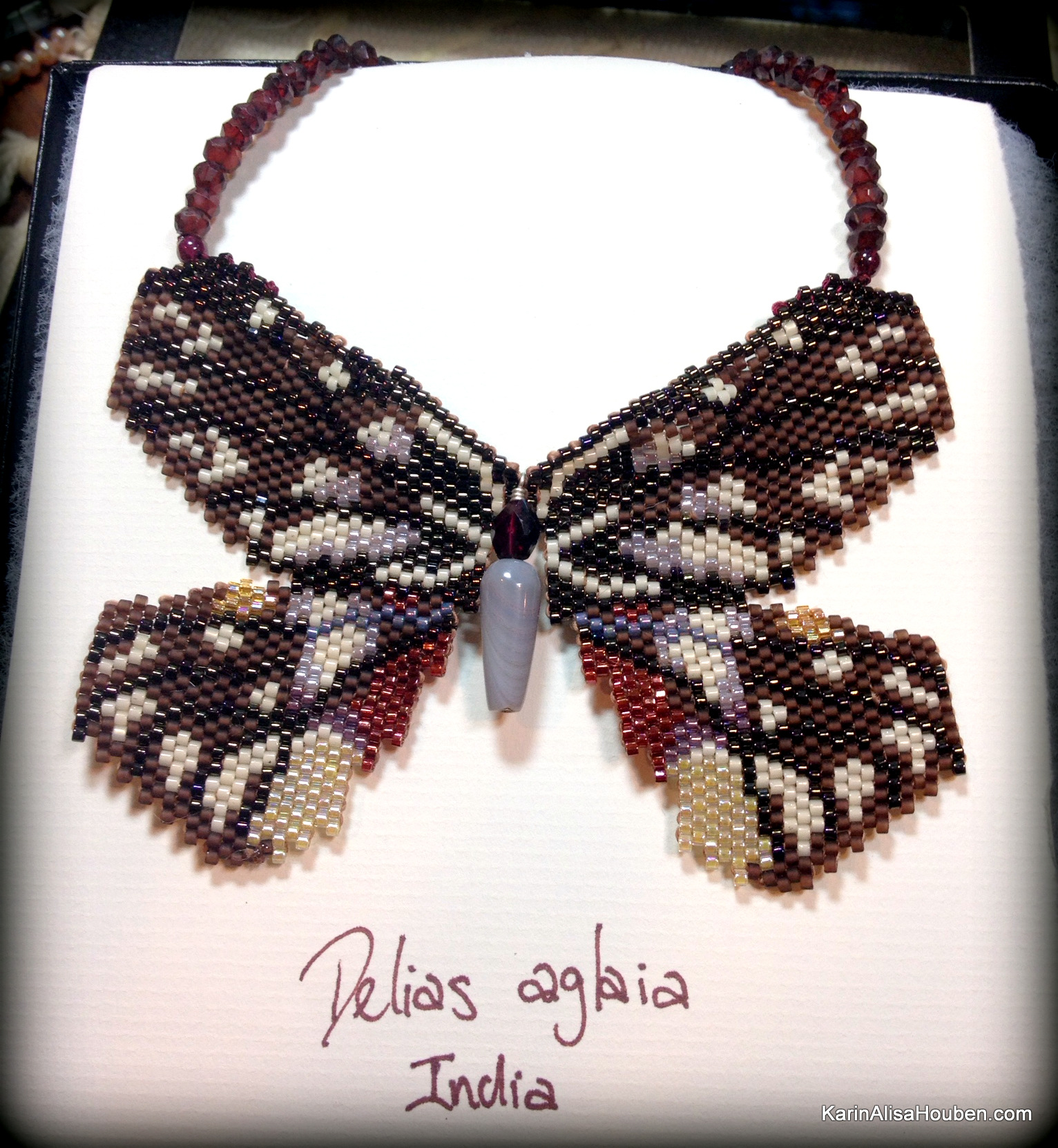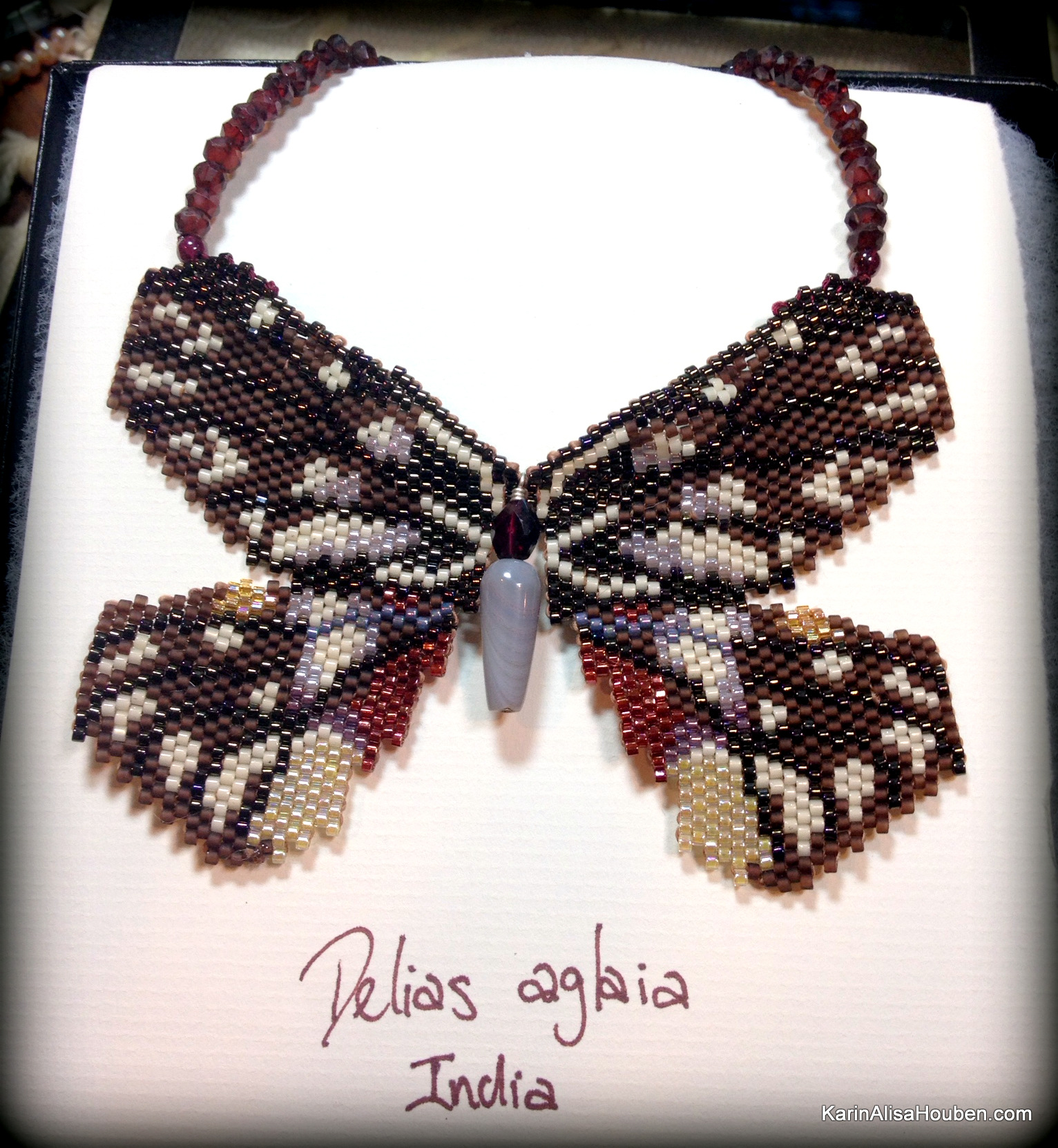 sold out
Red-Based Jezebel Butterfly - Beadwoven Necklace
An artistically rendered specimen.
The Red-Based Jezebel Butterfly looks stunning perched about your collarbones.
This natural beauty was hand-beaded using hundreds of tiny glass Delica
beads for the wings and a super sparkly specimen of Garnet a-top a Botswana Agate teardrop for the body.
The necklace is comprised of a strand of shimmering faceted Garnet rondells finished off with a silver box clasp.
wingspan: 4 inches
height: 2.75 inches
necklace: 18 inches
She arrives beautifully presented in her own "Riker Mount" (scientific display case) with her Latin name and origin handwritten inside. The "common" name is written on the back of the case along with a listing of stones and other elements used in her creation. These pieces are signed by the artist.
You can attach a picture hook to the back of the case and display the Red-Based Jezebel Butterfly as an art/ scientific specimen as a lovely alternative to hiding her away in your jewelry box!
ps Butterflies and Moths bring us so much beauty and they are wonderful pollinators during their short and fragile life-spans. With this hand-crafted artistic specimen, you can enjoy that beauty and rejoice in the knowledge that not a single wing was harmed in its creation xo