Rainbow Trout Beadwoven Cuff Bracelet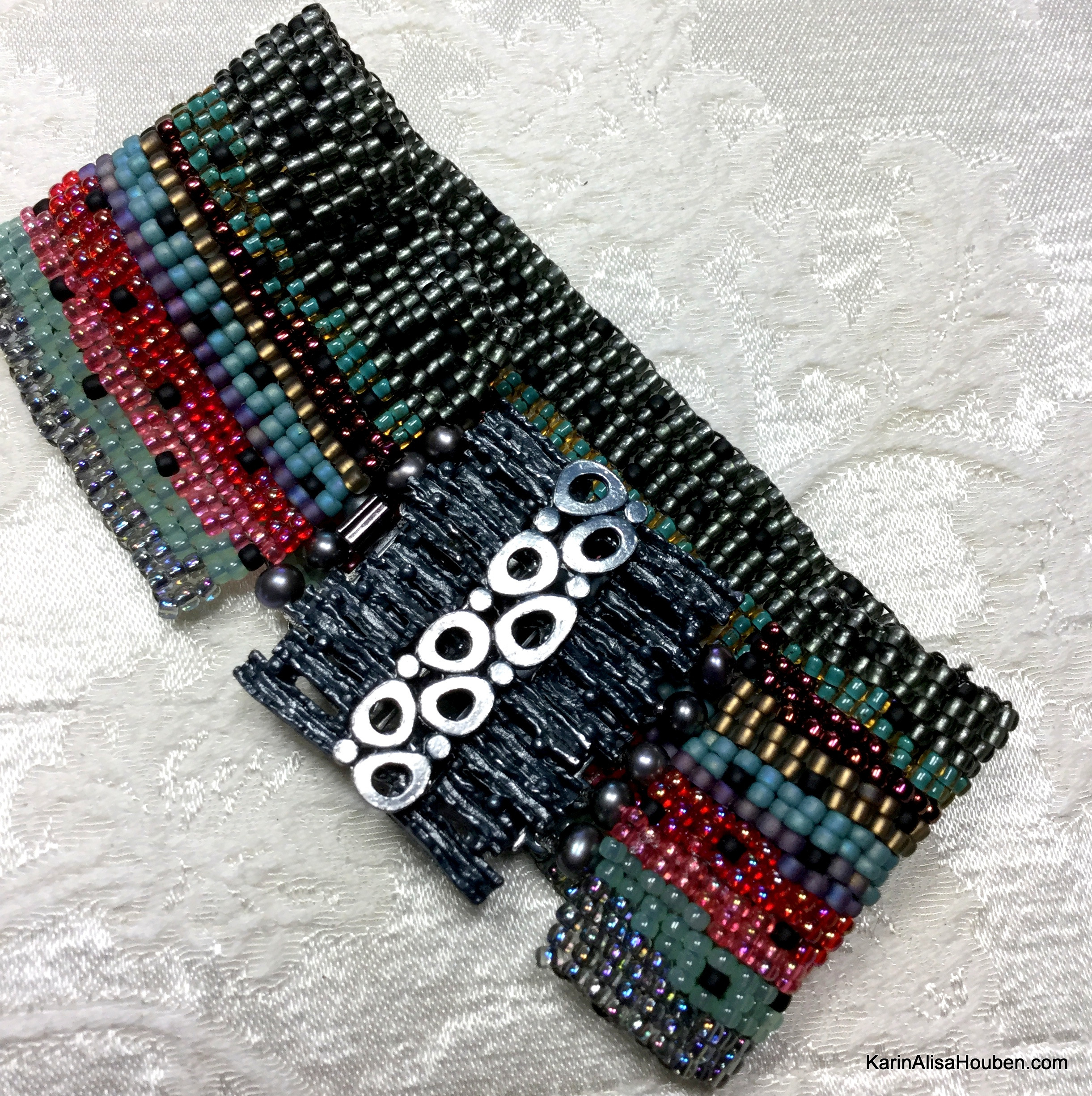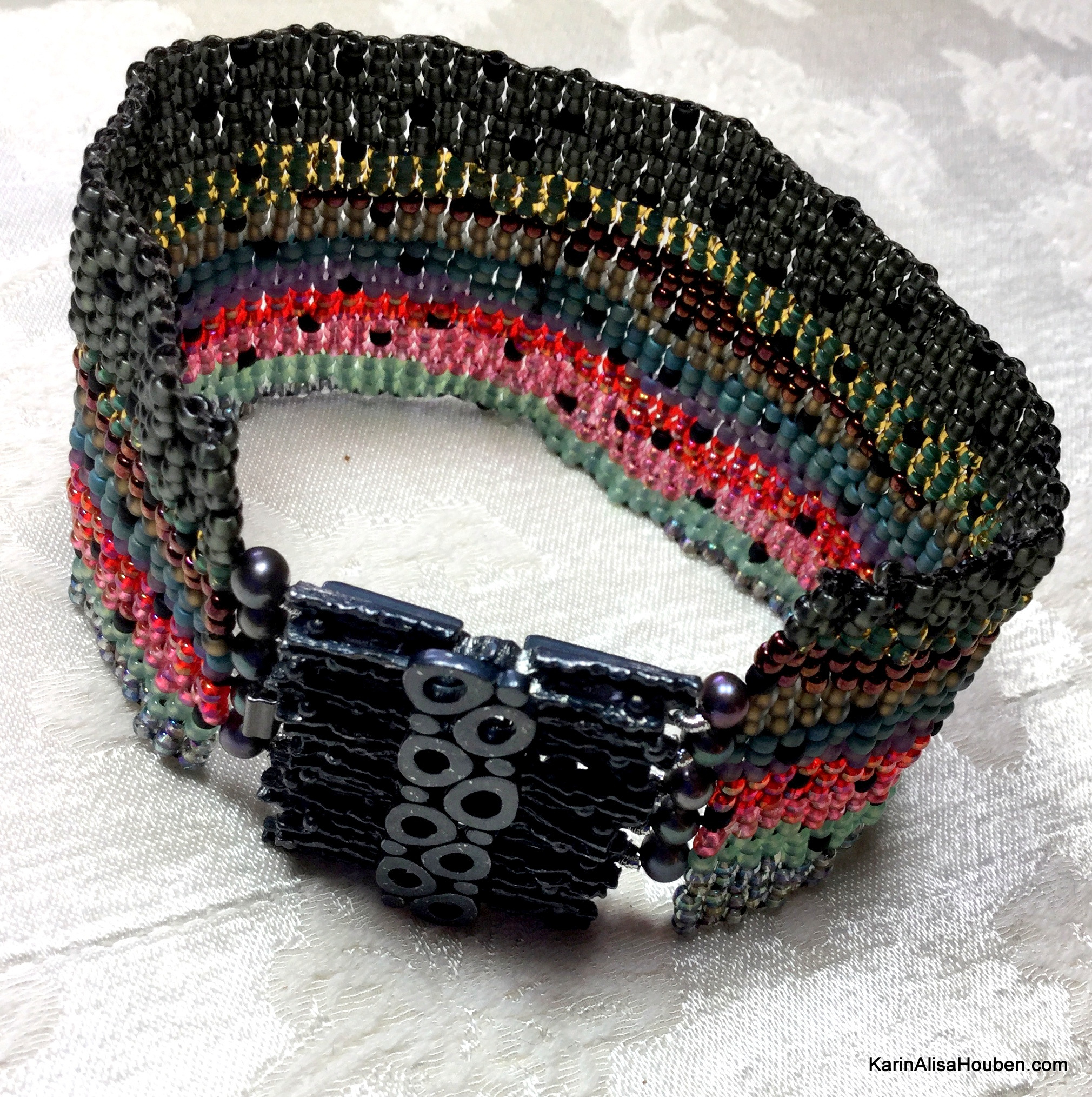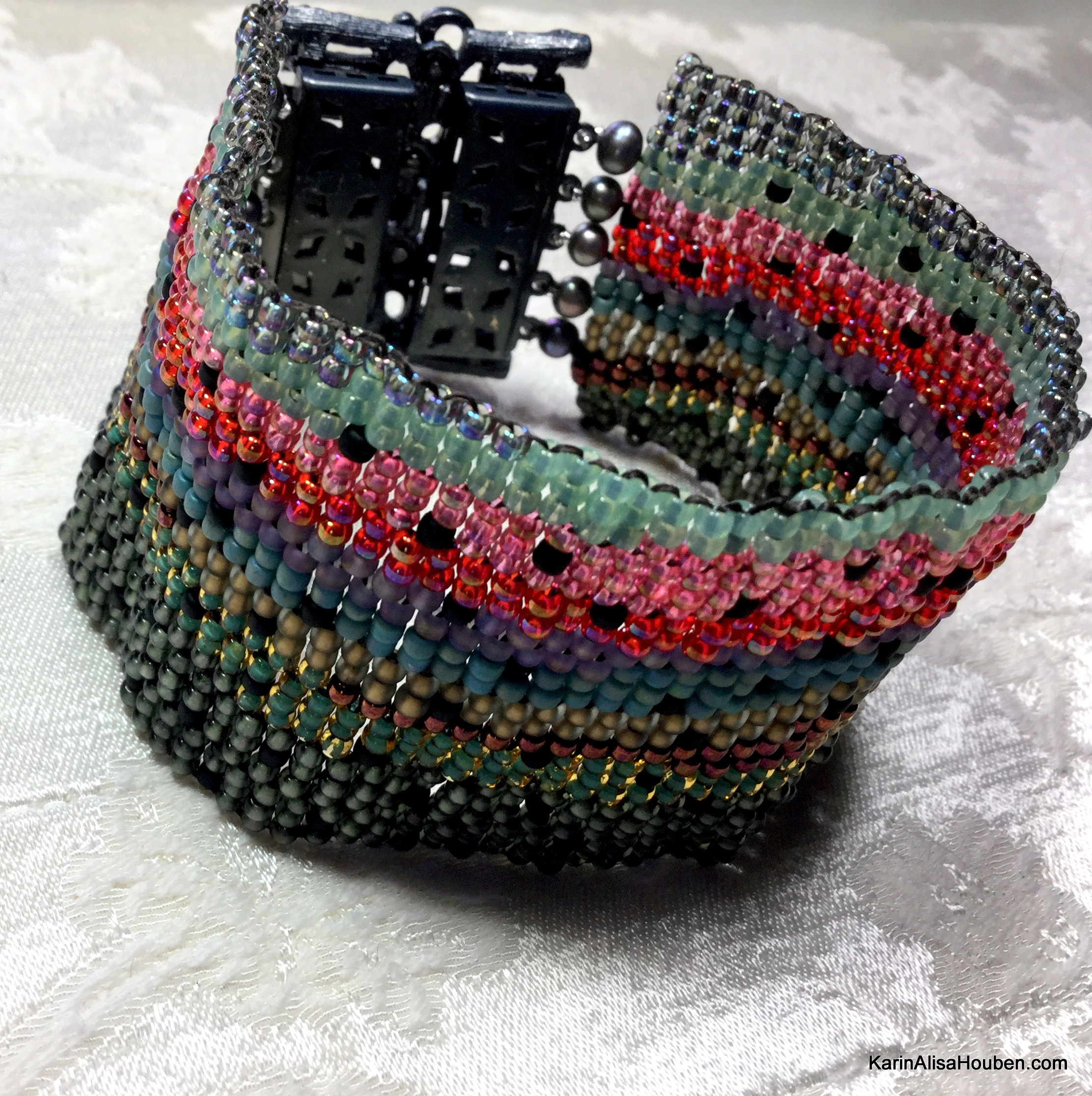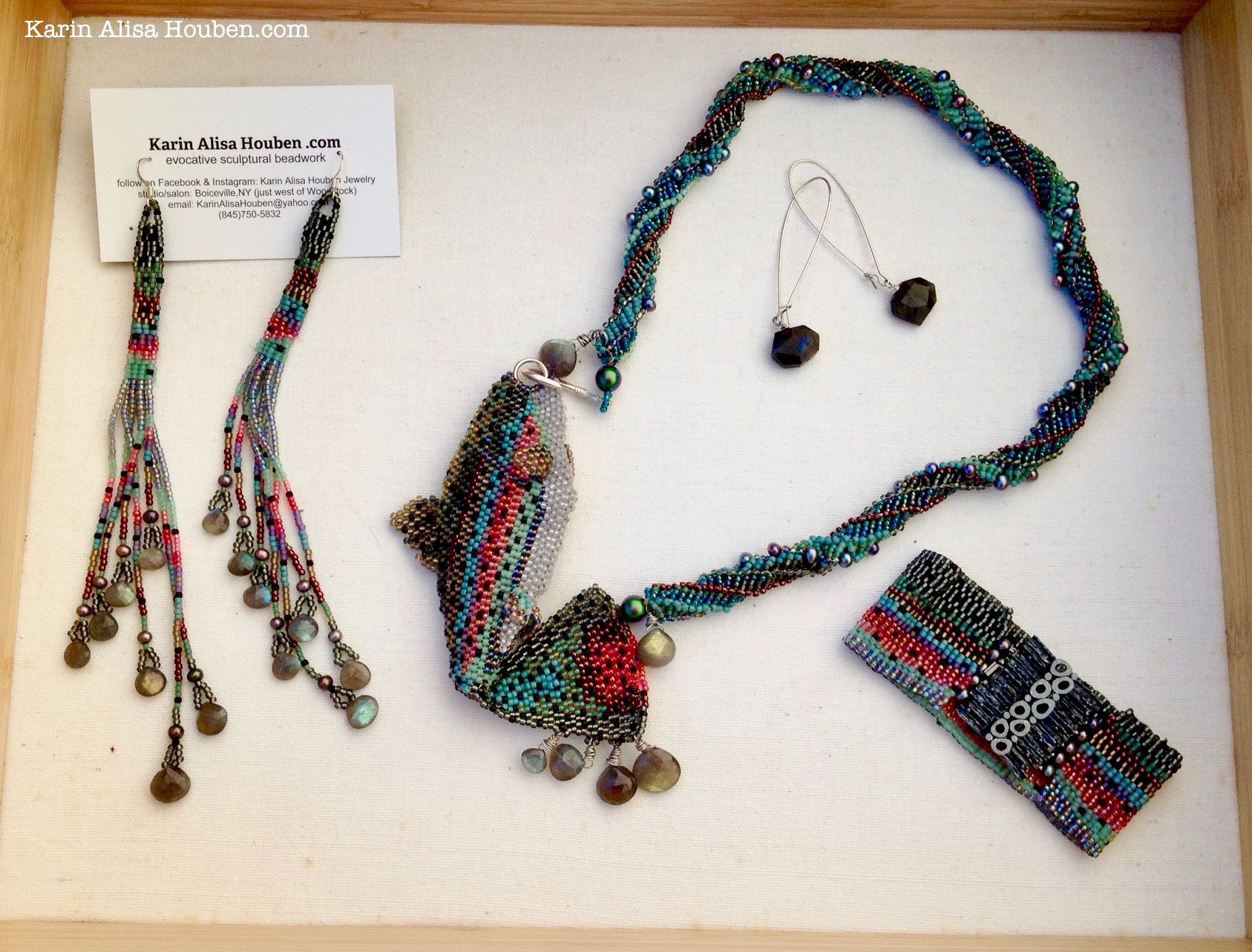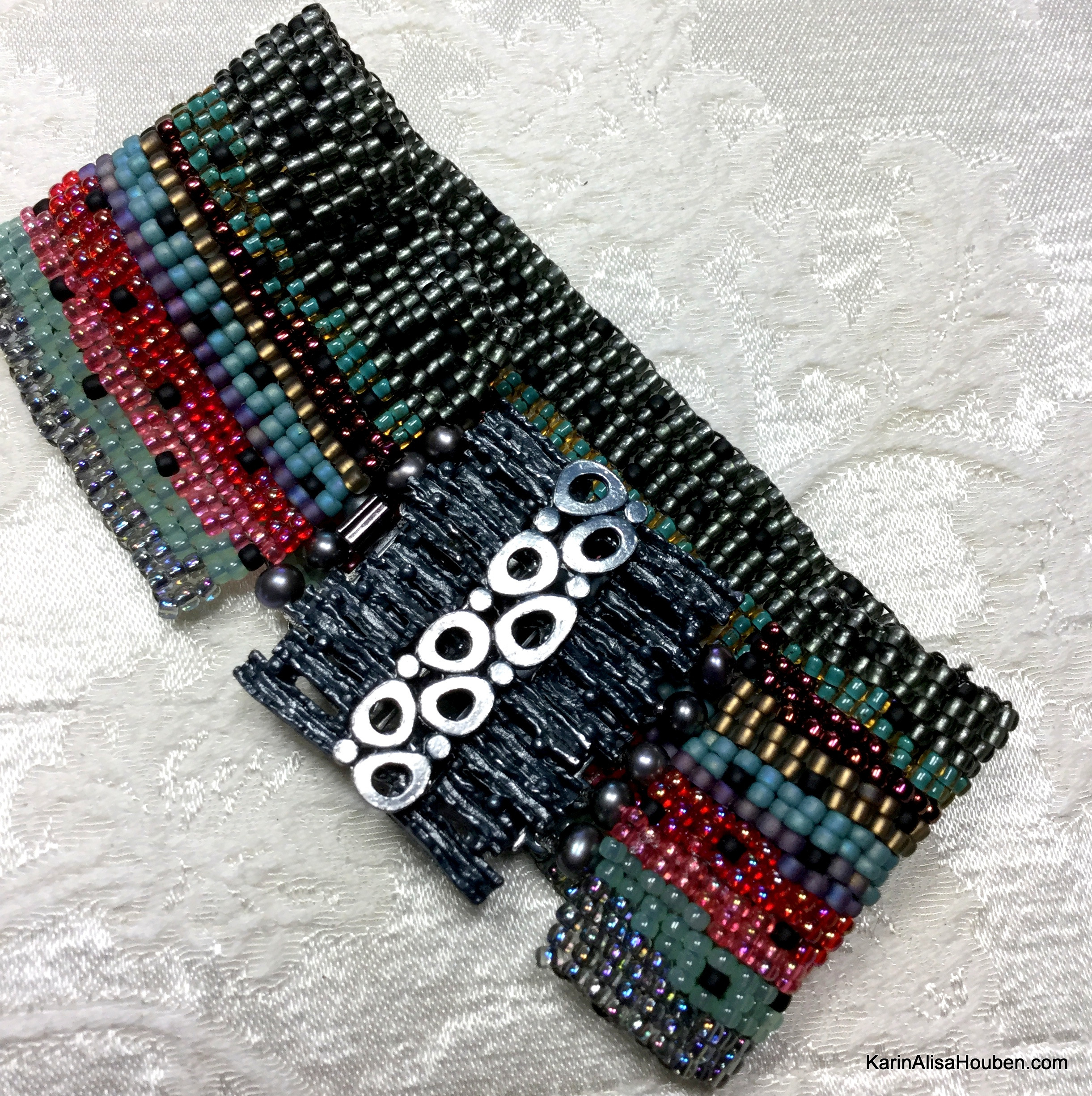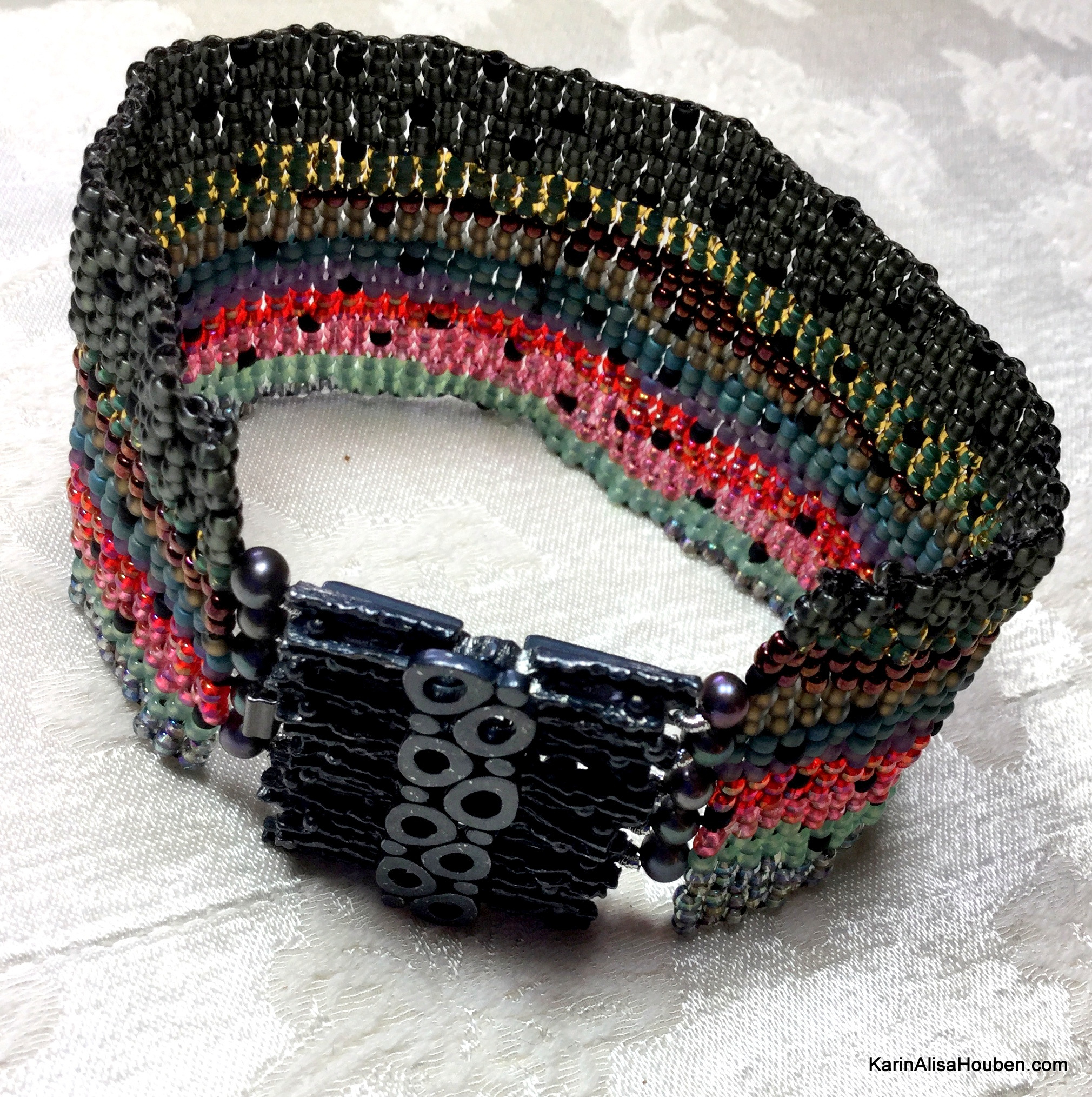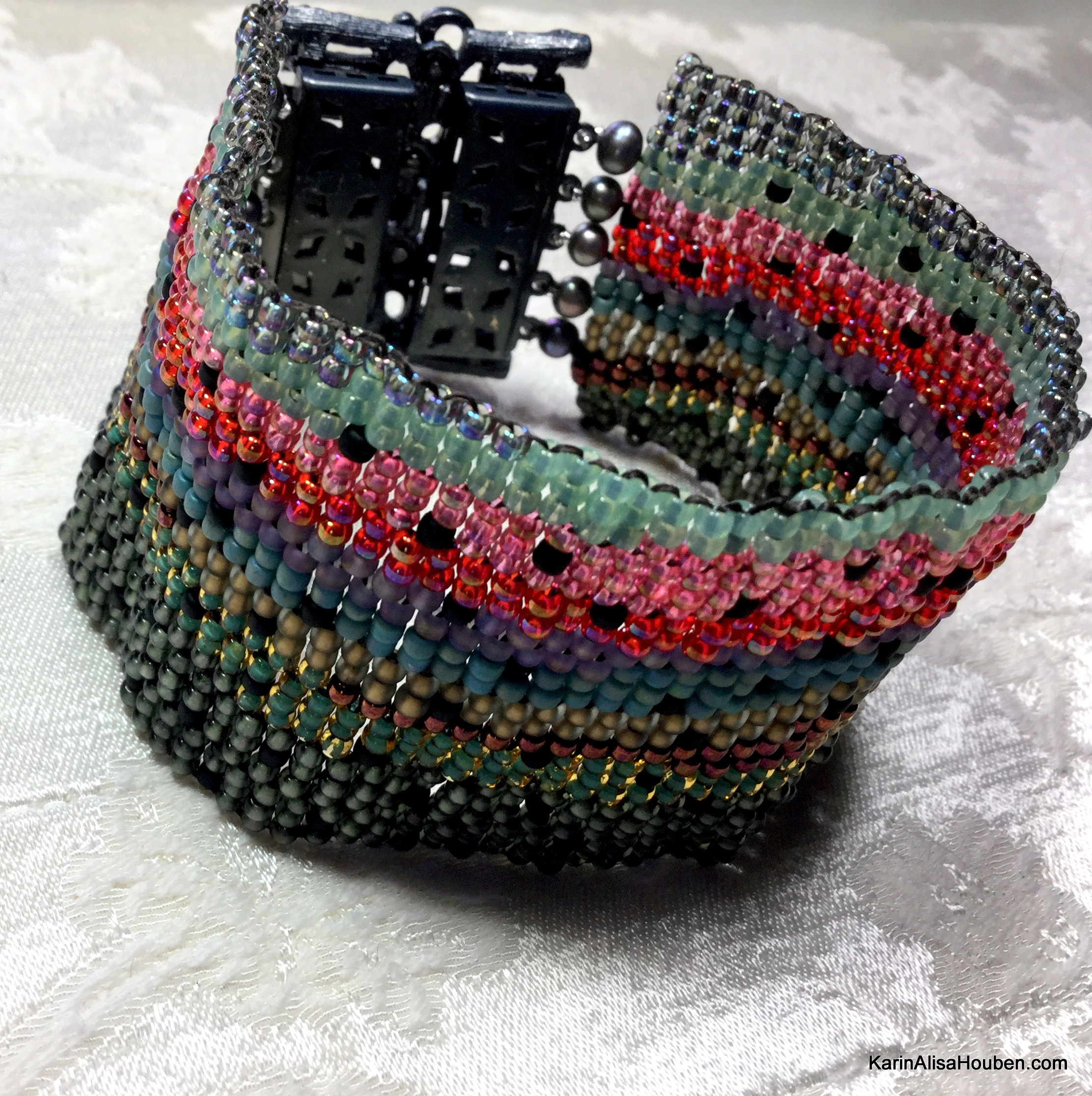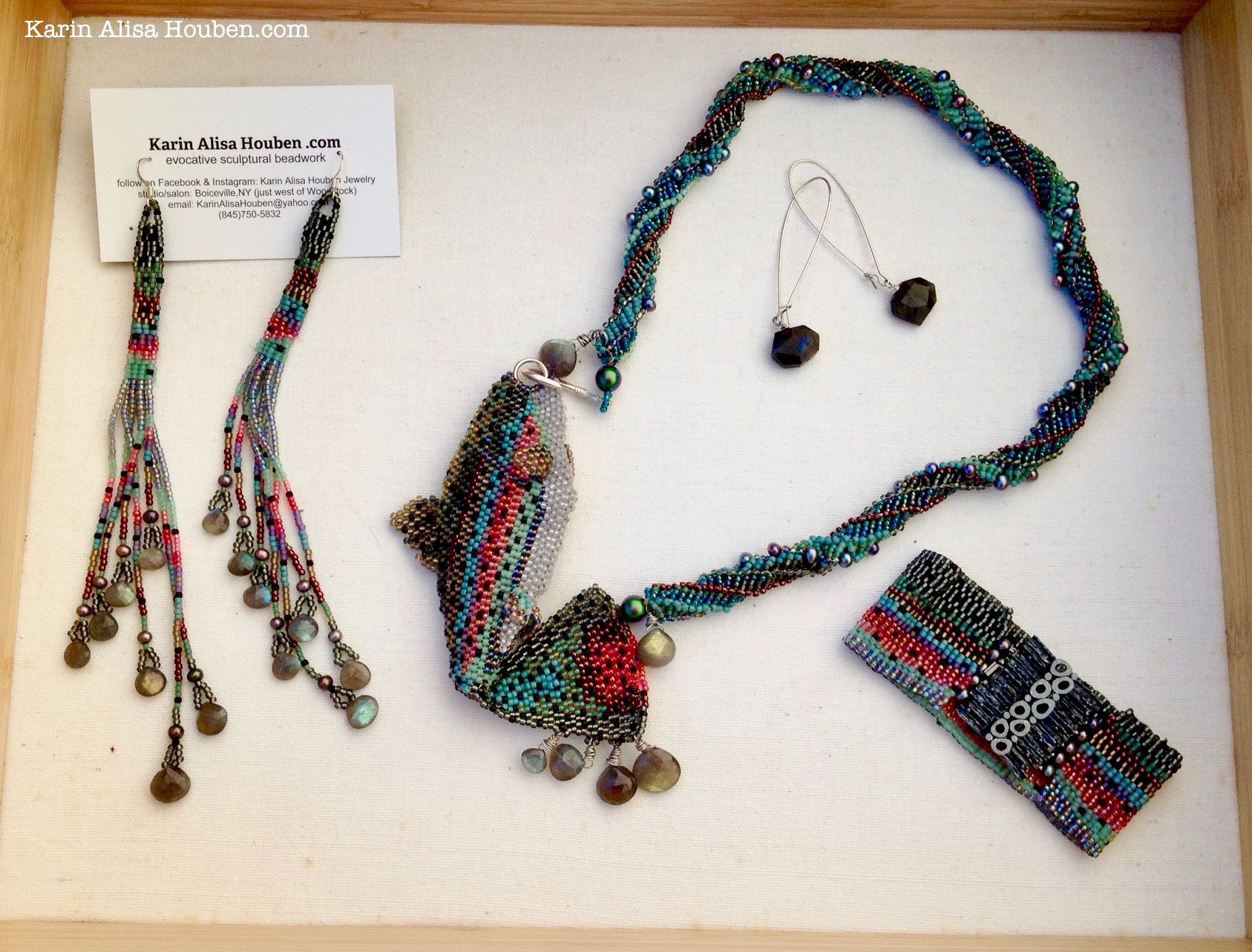 sold out
Rainbow Trout Beadwoven Cuff Bracelet
The Rainbow Trout Cuff Bracelet was meticulously bead-woven by hand, using wee little glass seed beads in a beautiful rainbow palette.
The varied lusters (aurora borealis, satin, pearl) play with the light as it swims around your wrist.
The oxidized silver box clasp is a bubbling delight capped off hither & yon with luminous charcoal Freshwater Pearls.
All elements have been lovingly and meticulously hand beaded, woven & stitched for ultimate beauty, strength and longevity!
7.25" long by 1.5" wide