Circle of Life - Zebra Stipes and Amber Beaded Choker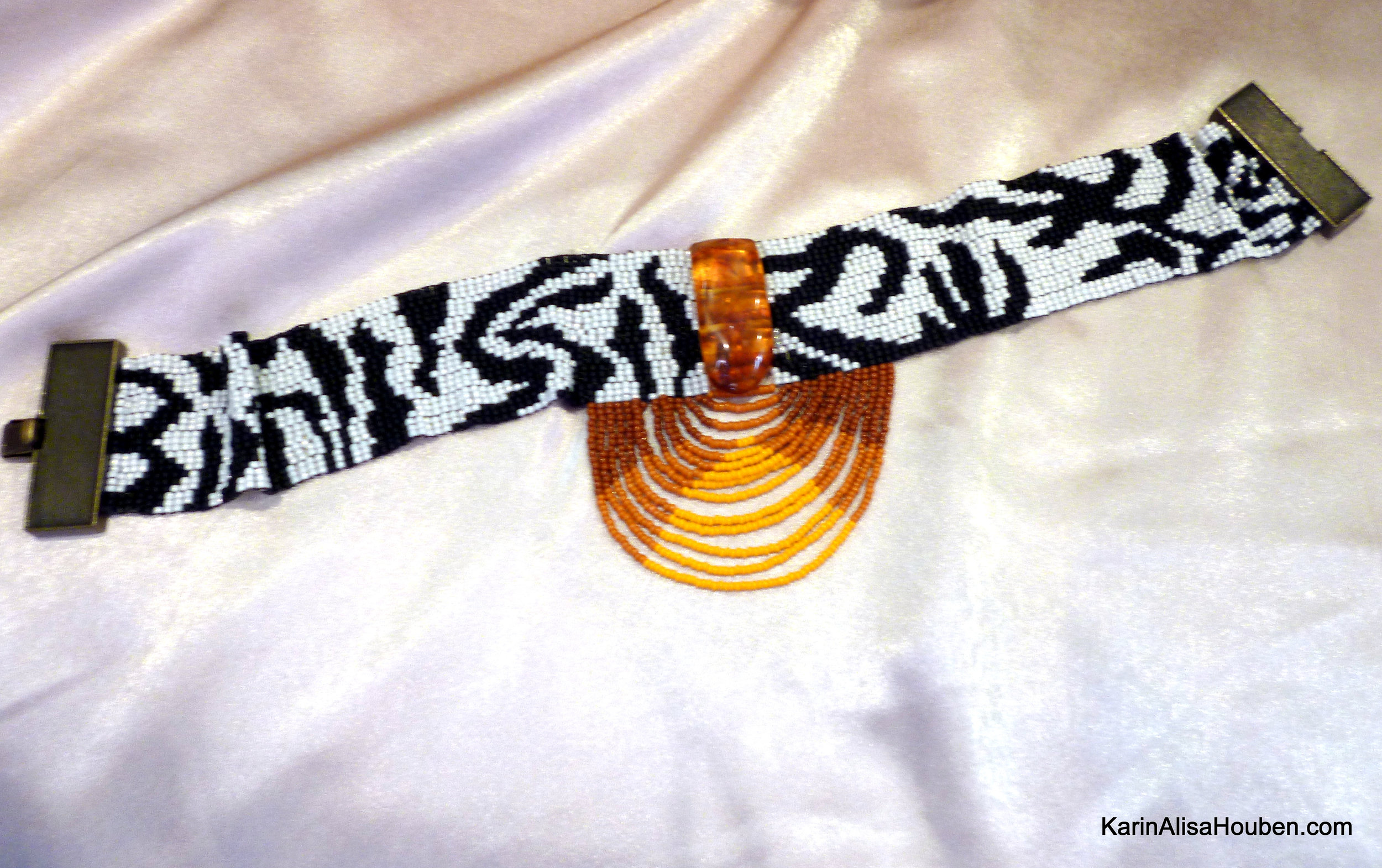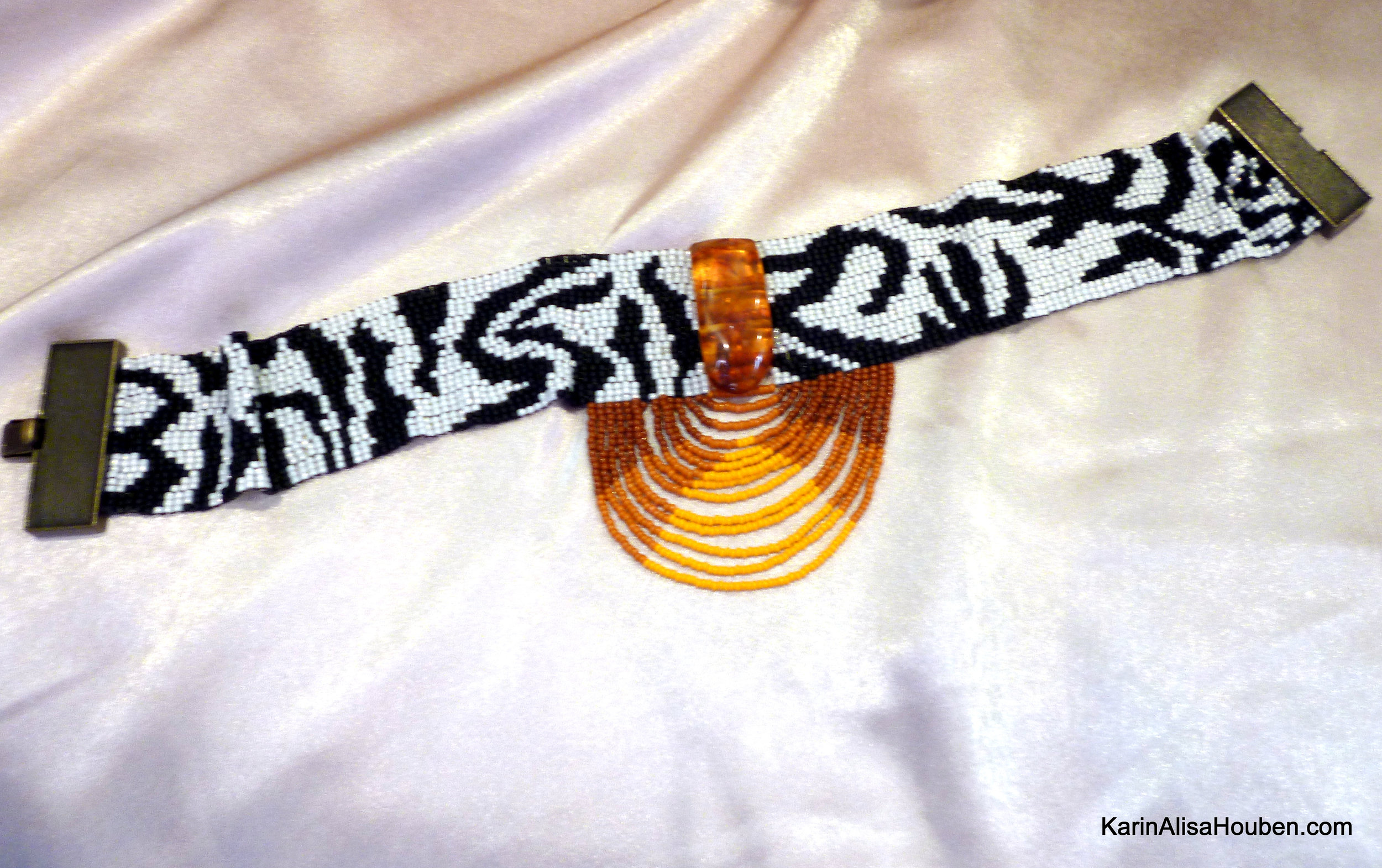 Circle of Life - Zebra Stipes and Amber Beaded Choker
"Circle of Life" pays homage to the incredibly lavish Julie Taymor production of The Lion King on Broadway. A feast for the senses - truly tribal, richly textured, vibrantly hued, absolutely royal.
Beginning with a golden honey specimen of Baltic Amber - I fashioned a glorious Zebra print bead-woven choker of black and white glass seed beads. A vibrant swag of seed beads in warm orange, sepia and golden mustard yellow, evokes the image of the sun setting on the desert plains.
The choker is a 14.25" long by 1.5" wide zebra striped marvel that fastens with an exquisite bronze patina box clasp.